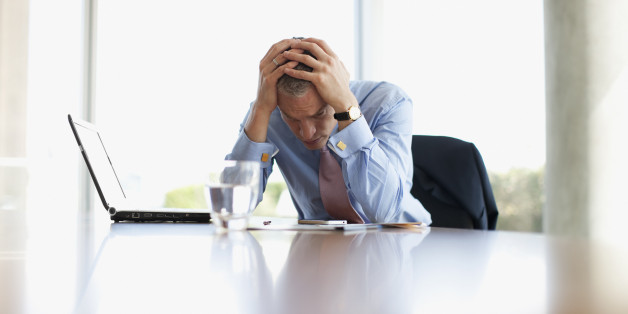 Are you unhappy or even depressed at work? It may be partly your boss' fault.
That's the conclusion of a Danish study investigating factors that may contribute to workplace depression. The results of the study were published in three articles in 2012 and 2013, but have just recently garnered media attention in Denmark.
Led by the Department of Occupational Medicine at Aarhus University Hospital, researchers questioned 4,237 public employees between 2007 and 2009, interviewing many of them to pinpoint cases of clinical depression. While it's a common perception that a high workload contributes heavily to workplace depression, the researchers said their results showed something different.
"We may have a tendency to associate depression and stress with work pressure and workload; however, our study shows that the workload actually has no effect on workplace depression," Aarhus University psychologist Matias Brødsgaard Grynderup, told Science Nordic.
Instead, the study concluded that workplaces with low levels of institutional justice put employees at risk for work-motivated depression. Workplace injustice is defined by the researchers as a combination of factors, including consistency of decision-making procedures, degree of transparency and cooperation among employees, as well as "the degree to which supervisors consider employees' viewpoints, suppresses personal bias and treats the employees with kindness, consideration and truthfulness."
Workplace depression is certainly a problem in the U.S., where around 12 percent of workers have been diagnosed with depression at some point, according to a July poll conducted by Gallup. And all that depression is costly, too, causing a loss of around $23 billion annually to U.S. employers, Gallup noted. So, is there anything managers can do to try to keep at bay depression among their workers?
"When the employees' sense of justice plays such a central role in minimizing the risk of depression, this is probably the area that the preventive work should focus on," Grynderup told ScienceNordic. "I recommend a management style in which there is a clearly expressed wish to treat employees properly – combined with a transparent organizational structure."
Dan Witters, a principal at Gallup and research director of the American poll, made a similar point to Forbes over the summer, noting that workers are generally happier when they feel like their opinions count, are given regular recognition and are encouraged to develop within the company.
"Just engaging the employee is a very smart, low-cost way for employers to reduce the chance that the employee will be depressed," Witters told Forbes.
(Hat tip, MSN)