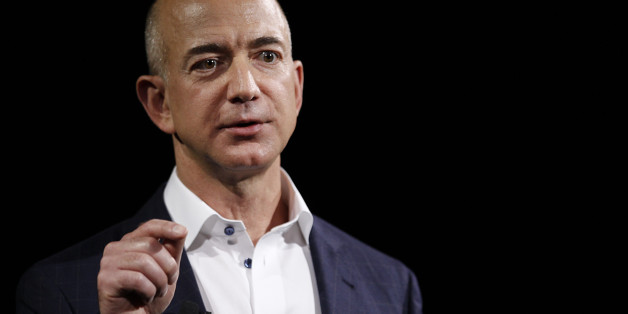 You don't get to the top without hurting some feelings.
An excerpt from Bloomberg Businessweek reporter Brad Stone's new book "The Everything Store," published online by the magazine on Thursday, details how CEO Jeff Bezos built Amazon from the bottom up. (The entire story is definitely worth the read.)
Bezos, like many tech CEOs before him, including Steve Jobs, Bill Gates and Steve Ballmer, has a propensity for anger. Stone spoke to former Amazon employees and created a list of classic Bezos insults, including the following:
"Are you lazy or just incompetent?"
"I'm sorry, did I take my stupid pills today?"
"Do I need to go down and get the certificate that says I'm CEO of the company to get you to stop challenging me on this?"
"If I hear that idea again, I'm gonna have to kill myself."
"Why are you wasting my life?"
Cowering yet? You shouldn't be if you want to survive at Amazon. Stone also describes the company as having a "gladiator culture," where employees are expected and encouraged to battle one another constantly.
It may be terrifying, but it seems to be working. Amazon's sales numbers are rising quickly, and the company made more than $15 billion in net sales during its second quarter of 2013. Its stock price on Thursday has it worth $139 billion.