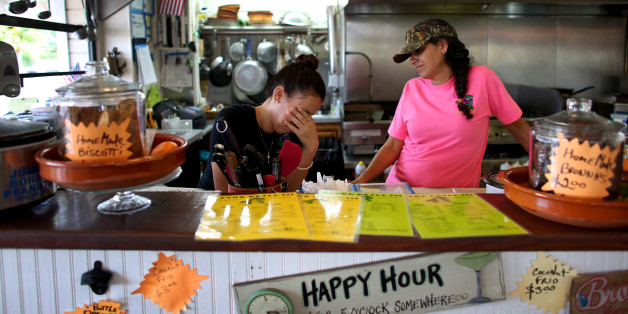 As the federal government shutdown enters Day Eight, the grim reality hits hard in and near Everglades National Park.
Not only may the gridlock jeopardize a critical restoration funding bill, it has dried up business in surrounding communities.
Everglades City Oyster House owner Robert Miller told NBC-2 his business has dried up and he's had to tell employees to stay home.
"We usually get people from tour buses who came to the national park. The buses are 55 people, and I lost two of them a day; that's 110 people. That's probably about $2,500 in revenue out the window," Miller said.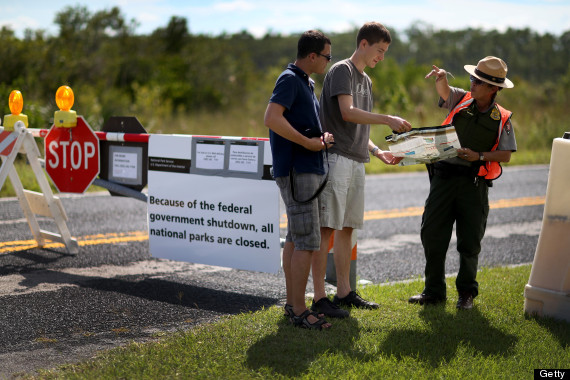 Swiss tourists Christoph Zuercher and Michael Zuercher discovered the park was closed on October 7 when they arrived at the entrance to find Park Ranger Mirta Maltes behind gates. Visitors to the Everglades spend $147 million each year in surrounding communities, according to the Parks Service -- a critical cash flow for area businesses.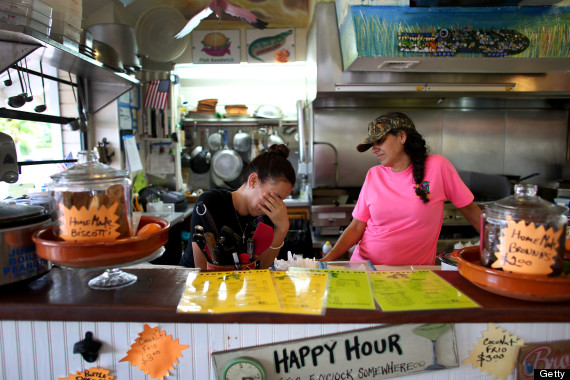 Letty Mendez, left, and Elsa DeVito wait for customers at Gator Grill near the entrance to Everglades National Park. DeVito said she has seen an 85 percent drop in business since the park was closed by the government shutdown.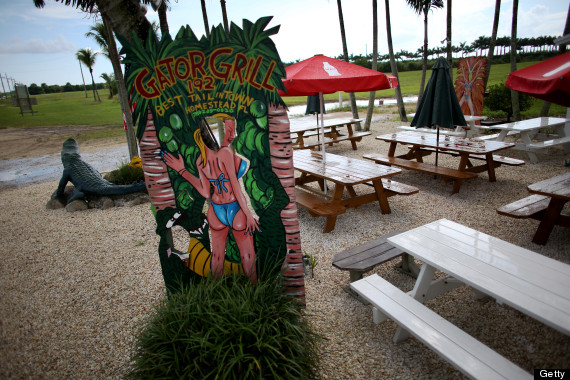 Empty tables at Gator Grill, where a lone customer was eating inside. Everglades National Park usually sees 2,723 visitors on an average October day, but the government shutdown has now lasted longer than a week.
Other ways the shutdown is affecting Florida: