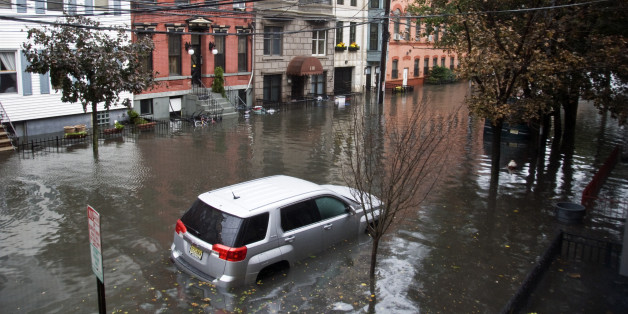 In his weekly radio address on Sunday, Mayor Bloomberg called on Congress to rectify the shutdown crisis before it affects the aid promised to Hurricane Sandy victims.
"Government can't work for anyone if it is shut down and if the people we elected to lead refuse to work together to solve problems and move our country forward," said Bloomberg. "Right now, Washington's gridlock is doing real harm to our nation's economy and if they don't get their acts together soon New York City families, especially those who endured the worst from Hurricane Sandy will feel real pain."
Bloomberg noted that the majority of city government is not affected by the shutdown, but commented that the city of New York is home to over 27,000 federal workers, more federal workers than any other city outside of Washington D.C., and many of those workers are now furloughed and not receiving their salaries.
The second installment of Sandy relief money has not yet been issued. Bloomberg said during his address that the shutdown is not an acceptable excuse for an additional delay of federal funds that have already been appropriated.
Delays in Sandy aid could lead to a longer wait time for grants and loans that business owners are relying on and will also force additional delays on dunes replenishment and coastal protections.
Democratic mayoral candidate Bill de Blasio also pushed Congress for a resolution on Sunday.
"The Republicans in the House, if they want to live up to the phrase 'patriotic' should settle this problem now so that people in this country who suffered from that disaster (Sandy) don't suffer now," de Blasio said outside of a church in Bedford-Stuyvesant on Sunday.