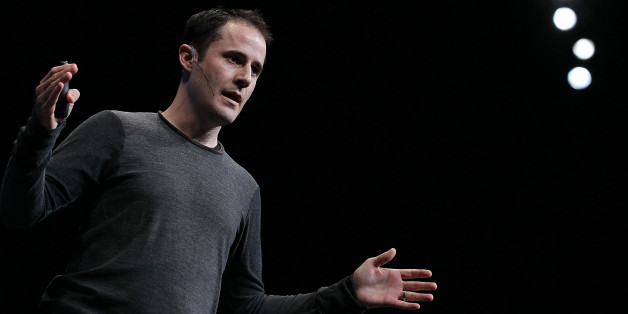 Twitter co-founder Evan Williams might become a billionaire after all.
On Thursday, Twitter unveiled its plans to go public, giving us a peek at its finances in a document filed with the Securities and Exchange Commission.
One of the most-anticipated details within that document: Who holds the most Twitter stock? Or, simply put: Who's about to make the most money off of the company's public offering.
The clear winner is Evan Williams, a 41-year-old serial tech-guru/entrepreneur, who co-founded Twitter, ran it for a while and left in 2011. Williams has a 12 percent stake in the company, which could translate into more than $1 billion if the company lives up to its $10+ billion private valuation estimates.
The next highest stake holder is venture capital firm Benchmark Capital with 6.7 percent. Fellow co-founder and chairman Jack Dorsey owns 4.9 percent and current CEO Dick Costolo holds a paltry (by comparison) 1.6 percent.
One name conspicuously absent: Biz Stone, another co-founder, who may have sold his stake prior to the IPO.
Speculation about Williams' stake grew in the weeks leading up to Twitter's filing. Earlier on Thursday Reuters reported that Williams sold a 10 percent stake in the company in 2010. In late September, Bloomberg reported that Williams stake was 15 percent.
Williams, who helped found blogging platform Medium after leaving Twitter, helmed the company from 2008 to 2010. Earlier in the 2000s, he co-founded Blogger and sold it to Google.
Earlier this week Wired ran a short profile of Williams titled "Twitter Founder Reveals Secret Formula for Getting Rich Online."
The profile made no mention of the Twitter IPO, but Williams did offer this advice:
"Here's the formula if you want to build a billion-dollar internet company...Take a human desire, preferably one that has been around for a really long time…Identify that desire and use modern technology to take out steps."
Have we humans always desired to express our every thought, complaint and sassy comment in a public space in 140 characters or less? Only time and the value of Williams' giant stake will tell.