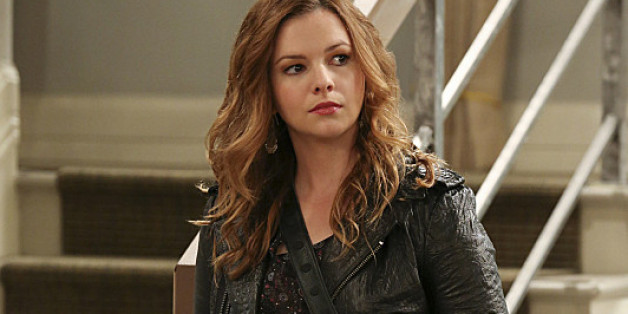 Amber Tamblyn is sticking around "Two and a Half Men." CBS announced Tamblyn was promoted to series regular.
Tamblyn first debuted as Jenny, Charlie's (Charlie Sheen) illegitimate daughter in the Season 11 premiere of "Two and a Half Men." Jenny entered the fray after moving to Los Angeles to pursue an acting career and connect with her family. The character has since moved in with Walden (Ashton Kutcher) and her uncle Alan (Jon Cryer). "She happens to like everything her dad liked -- including women," CBS said in a release.
"It's the funnest job in the world," Tamblyn told EW. "It's also something I've never really played before, so it feels new and fresh and exciting and terrifying all at the same time."
Tamblyn, who is known to legions thanks to "General Hospital," also starred in "Joan of Arcadia," "House" and "The Unusuals."
"Two and a Half Men" airs on Thursdays, 9:30 p.m. ET on CBS.