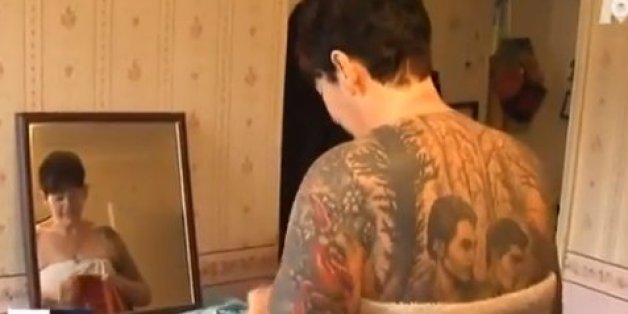 Like other so-called "Twihards" around the world, Cathy Ward really, really loves "Twilight." But she's not just any run-of-the-mill die-hard fan.
Since picking up the first book in the popular series a few years ago, the 52-year-old Briton, who will appear in an upcoming episode of Channel 4's "My Tattoo Addiction," has reportedly spent more than $10,000 to turn her own body into a walking, breathing tribute to the fantasy world and its characters.
She's almost covered in "Twilight"-themed tattoos.
According to the Daily Mail, Ward -- whose first tattoo was a huge portrait of several "Twilight" stars on her back -- has already spent about $13,700 on her many tattoos, and she's planning on getting even more of them.
"It's keeping me permanently broke but no matter what the cost, I am not stopping," she said, according to the news outlet.
In an interview with British news site Get Reading last year, Ward -- a self-described "Team Edward" fan -- said that her obsession with "Twilight" has had a tremendously positive impact on her life.
"The books helped me lose six-and-a-half stone [91 pounds]," she said. "I'm a hopeless romantic and I got hooked on them and while I was reading them I wasn't eating."
To see some of Ward's tattoos, watch this 2011 YouTube video of the "Twilight" fan. (The video has been dubbed over in French.):