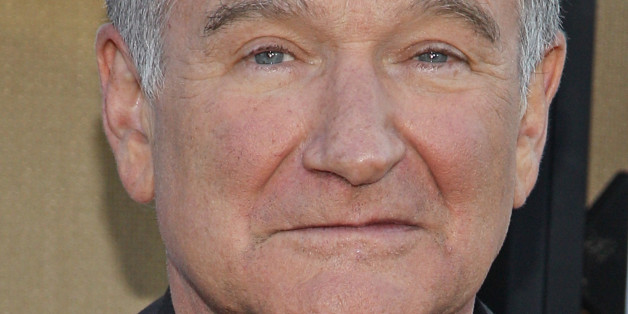 Robin Williams will soon hit the small screen in CBS' new comedy, "The Crazy Ones," and in a recent interview with "Parade," the actor opens up about why he's returning to TV after nearly three decades.
"The idea of having a steady job is appealing. I have two [other] choices: go on the road doing stand-up, or do small, independent movies working almost for scale [minimum union pay]. The movies are good, but a lot of times they don't even have distribution," he told the magazine. "There are bills to pay. My life has downsized, in a good way. I'm selling the ranch up in Napa. I just can't afford it anymore."
Williams' lifestyle change may in part stem from his two divorces. The actor split from second wife Marsha Garces in 2008 after 19 years of marriage; his 10-year marriage to first wife Valerie Velardi ended in 1988. Both splits are estimated to have cost the actor over $20 million.
So did Williams lose all his money in the divorces?
"Well, not all. Lost enough. Divorce is expensive. I used to joke they were going to call it 'all the money,' but they changed it to 'alimony.' It's ripping your heart out through your wallet," he said. "Are things good with my exes? Yes. But do I need that lifestyle? No."
The comic married graphic designer Susan Schneider in 2011. He has three adult kids; two with Garces and one with Valardi.
In the interview, Williams also opens up about his drinking relapse after 20 years of sobriety, which reportedly played a role in his second divorce.
"One day I walked into a store and saw a little bottle of Jack Daniel's. And then that voice -- I call it the 'lower power' -- goes, 'Hey. Just a taste. Just one.' I drank it, and there was that brief moment of 'Oh, I'm okay!' But it escalated so quickly. Within a week I was buying so many bottles I sounded like a wind chime walking down the street," he said.
Click over to Parade for more on Williams, then scroll through the slideshow to test your knowledge of the priciest celebrity splits:
Keep in touch! Check out HuffPost Divorce on Facebook and Twitter.