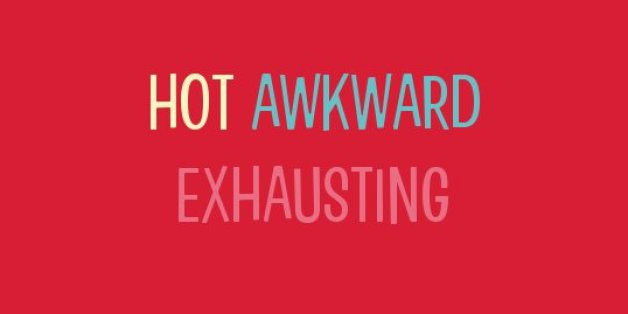 Let's face it, getting back out into the dating scene after divorce is no easy feat. Still, once you've found someone you're truly interested in, the experience can be as exciting and heady as when you were a high schooler.
But hey, why should we tell you what it's like when our readers can explain even better? Below, they sum up the post-divorce dating experience in only three words -- no more, no less. Click through the slides for their funny responses, then head to the comments and tell us how you'd describe dating after divorce in three words.
Keep in touch! Check out HuffPost Divorce on Facebook and Twitter.