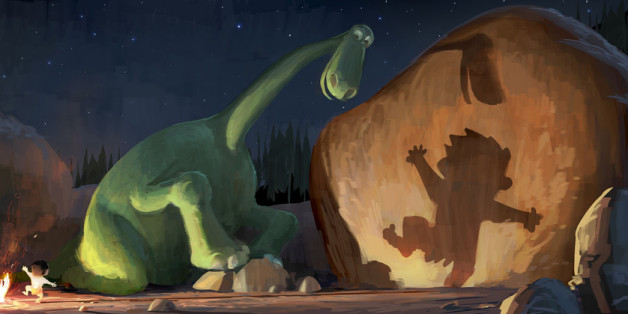 Days after it was reported that Bob Peterson had been removed as director of "The Good Dinosaur," Pixar finally confirmed the news to The Los Angeles Times.
"All directors get really deep in their films," Pixar president Ed Catmull said to The Times. "Sometimes you just need a different perspective to get the idea out. Sometimes directors ... are so deeply embedded in their ideas it actually takes someone else to finish it up. I would go so far as to argue that a lot of live-action films would be better off with that same process."
No replacement has been named for Peterson, but that's almost academic: Pixar will use its brain trust to work on the film, a group of studio elders, like Pixar CEO John Lasseter, who are familiar with the ins and outs of production at the animation powerhouse. That process was detailed in a lengthy 2011 New Yorker piece on director Andrew Stanton, who made "Finding Nemo" for the studio:
At most studios, filmmakers try to keep the execs at bay, but at Pixar the Braintrust of six to twelve story gurus is intimately involved in revising every movie -- "plussing" it, in Pixar's term.

[...]

"Toy Story 2," "Ratatouille," "Cars 2," and the forthcoming "Brave" were all going so badly, midway through, that their directors had to be replaced.
Peterson's ouster was first reported by Blue Sky Disney, which noted that the "Good Dinosaur" release date of May 30, 2014 was in jeopardy. Not so, according to Pixar, which stated that "The Good Dinosaur" will arrive in theaters when expected.
More on the Pixar process can be found at the Los Angeles Times website.
[via LAT]