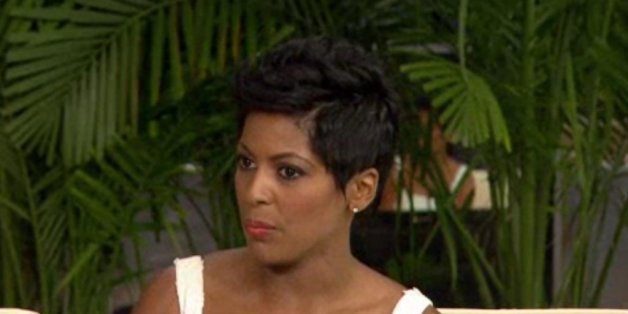 Tamron Hall opened up about her sister's murder while discussing her new show on Thursday.
Hall is hosting "Deadline: Crime with Tamron Hall," a new series that debuts September 1 on Investigation Discovery. She has said that the show is personal for her because her sister was murdered in 2004. The crime remains unsolved.
"I started talking with other survivors and their families about the difficult challenge — you have no closure. And this show evolved," she said on "Today."
"This show came about organically, and I've been able to have this blessed opportunity to talk to other families in a similar situation and let their voice be heard," Hall said. "It means the world to me to have this opportunity," she added.
Hall's sister Renate was murdered in 2004 in an apparent domestic abuse incident. Hall has said that her father died "of a broken heart" shortly afterwards.
"Deadline: Crime" will feature Hall, along with other correspondents, investigators, law enforcement and family members, examining crimes. The show was announced in January.