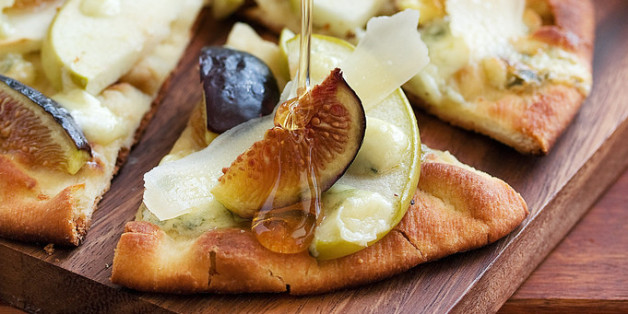 Another year, another oh-my-gosh-it's-Rosh-Hashanah-already? Rosh Hashanah, the celebration of the Jewish new year, comes (like all the other Jewish holidays) with food traditions. We eat round challah to symbolize the cycle of another year beginning anew. We eat apples to remind us of the Garden of Eden, and we dip those apples in honey to symbolize our hope for a sweet year to come.
Fellow Jewish kids, you'll back me up on this -- I have dipped more slightly-browned apple wedges in honey than I can count, and while delicious, I still think this tradition could use an update. The apple-honey combo is not only brilliant for symbolic reasons, it also gives us another excuse to enjoy first-of-the-season apples. Below, we've rounded up our favorite new ways to eat apples and honey, with no apple wedges allowed. We've also found some ways to drink apples and honey in a cocktail, eat them from appetizer to salad to main course, and of course, a few desserts. L'shanah Tova (that means Happy New Year)!
Want to read more from HuffPost Taste? Follow us on Twitter, Facebook, Pinterest and Tumblr.