Beyonce is about to take Brazil by storm, as she's gearing up to play five shows across the country this September.
To get her Brazilian fans pumped for the Mrs. Carter Tour experience, the 31-year-old singer has released a sexy new promo video that has a rather retro feel to it.
In the black and white clip, the bikini-clad singer invites fans to join her on her next adventure, as she is seen splashing in the ocean, writing "BRAZIL" in the sand, and taking in a little rest and relaxation in what looks like a very comfy hammock.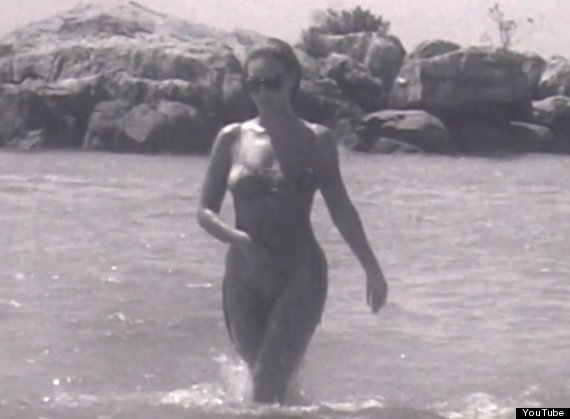 Beyonce's five shows in Brazil kick off on Sept. 8 in Fortaleza, and then she'll continue the rest of the Latin America leg of her tour hitting up, Venezuela, Colombia, Mexico, and Puerto Rico.