Dennis Komsa was 12 years old when he threw a message in a bottle into the Atlantic Ocean off the Jersey shore.
Fifty years later, Norman Stanton, 53, found that bottle in debris from Superstorm Sandy outside his sister's Seaside Heights, N.J., home in October. It'd traveled about two-tenths of a mile from where Komsa first cast it in 1963.
"It looked like it was meant to be found," Stanton told the Asbury Park Press. A handwritten letter, a 1958 nickel, and an envelope addressed to Komsa's Paterson, N.J., address were inside the mason jar.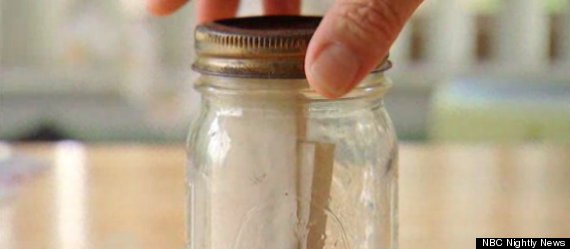 "To whom it may concern," the note read. "Please fill out the following questions and mail. This is a scientific experiment by Dennis Komsa, age 12." A series of questions followed.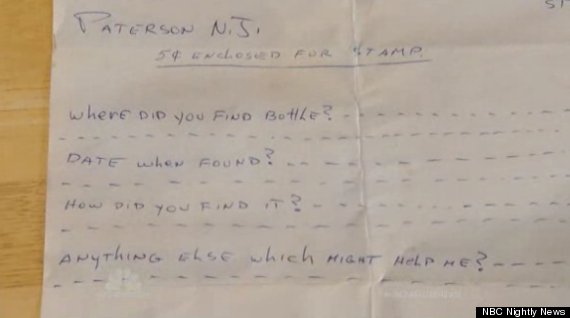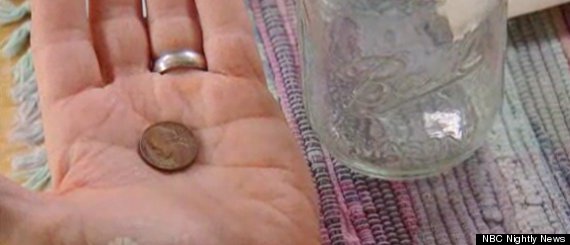 On Saturday, according to NBC Nightly News, Komsa, Stanton, and Stanton's sister, Sharon Roher, met at a luncheon arranged by Arthur Fierro, the president of the Property Owners Association in Seaside Heights.
Komsa, now 61 and living in Hillsborough, N.J., was surprised and inspired by the bottle's discovery.
"If I can throw this bottle and believe it will come back, or I'd get it back, then Seaside can come back and will be as good or better," he told the station.
Visit NBCNews.com for breaking news, world news, and news about the economy