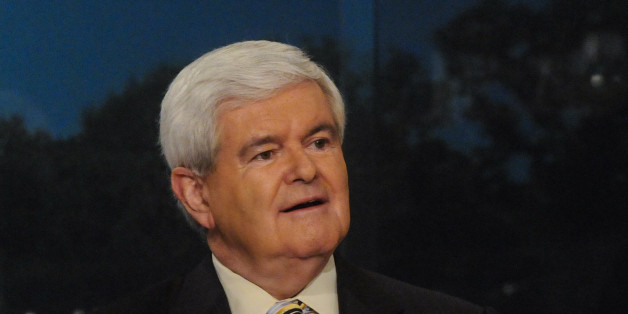 Add Newt Gingrich to the list of CNN employees making things awkward for their company when it comes to that infamous Hillary Clinton documentary.
Though the CNN newsroom is not involved in the project, it will still air on the network -- something that has caused Republican National Committee chair Reince Priebus to pledge that CNN will be banned from any upcoming Republican debates.
Already, CNN's Candy Crowley has said that the documentary would make things "more difficult" for her and her colleagues. On Wednesday, Gingrich, who is now a host of the newly revamped "Crossfire," spoke to reporters and threw another spanner in the works.
Time magazine's Zeke Miller was on the scene:
CNN employee @newtgingrich says CNN should grant the RNC equal time if they run Hillary Doc.

-- Zeke Miller (@ZekeJMiller) August 14, 2013
Will @newtgingrich talk to Jeff Zucker about Hillary doc? "No, it's not my job. I just talked to him [points at cameras]"

-- Zeke Miller (@ZekeJMiller) August 14, 2013