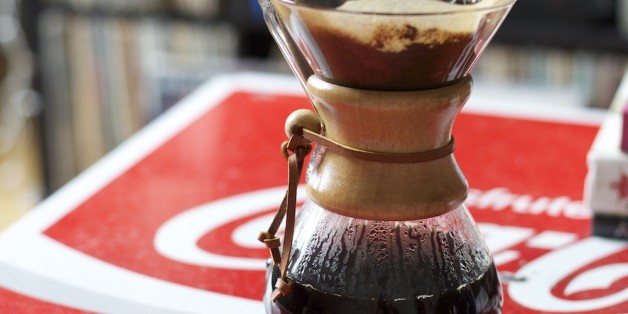 Making coffee feels like the simplest thing in the world, right? The International Coffee Organization (yep, that's a thing!) estimates that 1.6 billion cups of coffee are drunk worldwide every single day. We should all know how to do it and what we need, right? Well, sort of. We all probably know where to get a cup of coffee. Lots of us are brewing the stuff in our kitchens every single morning. But there are still a few lost souls who feel a little mystified by the process, and we totally understand why. There is A LOT of coffee paraphernalia out there -- how do you know which is worth buying and which isn't? Well, that's what we're here for.
Now, if you have a $1,000 espresso machine, make your coffee in a vacuum brewer, pump cold brewed iced coffee out in the summer like a boss and never, ever skip a morning cup, you probably don't need to know this stuff. If you are begrudgingly drinking coffee from your roommate's automatic coffee maker every morning, or (shudder) making your coffee in a pod-based, one-cup contraption, we're here to save the day. Here are the best coffee accessories to actually buy if you want to up your coffee game.
Want to read more from HuffPost Taste? Follow us on Twitter, Facebook, Pinterest and Tumblr.