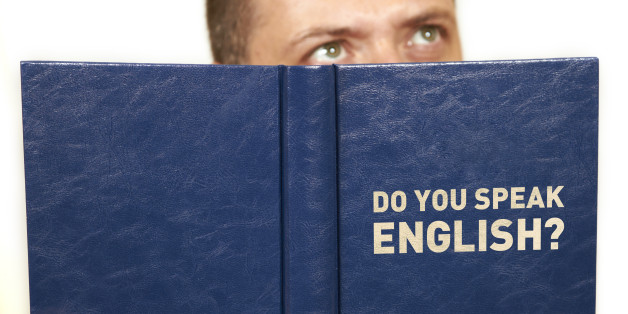 Most Americans continue to think immigrants living in the U.S. should learn English.
A recent poll by Gallup asked Americans how important it is that immigrants learn to speak English, a whopping 72 percent said it was "essential." The results varied little from the results of the same poll conducted in 2001 when 77 percent of Americans thought it was necessary for immigrants to learn English.
By contrast only 20 percent of those polled think it's important that Americans learn a second language.
When the stats are broken down by political affiliation it is no surprise to learn that 85 percent of Republicans believe English is essential while only 13 percent of them think it's important for Americans to learn another language.
That's not to say that Democrats think very differently. Most, 65 percent, agree with the majority of Republicans while 24 percent feel it's important Americans acquire another language.
Apart from English the most commonly spoken language in the U.S. is Spanish, and with the growth of the Hispanic population this trend will probably increase. Of those polled 34 percent said they spoke another language, an ability more common among young adults and those with a postgraduate degree.
What remains unclear is exactly why Americans think it's essential for immigrants to learn English. According to Gallup "it is not clear if that view is due to a desire to see immigrants assimilate into traditional U.S. customs and norms, or, more practically, in terms of their being able to function effectively in U.S. society."