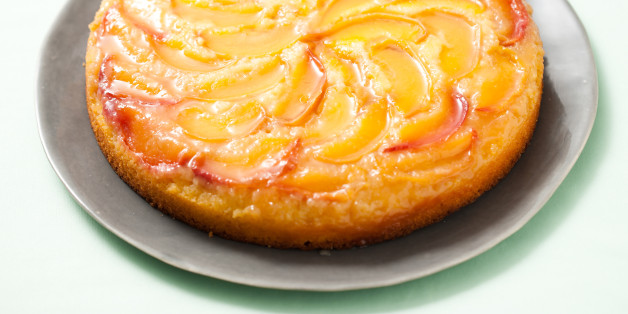 There's a lot to love about peach cake (like all the peaches and cake!), and even more to love about upside-down peach cake. Upside-down cakes not only mean a beautiful fruit-filled presentation, but also an awesome naturally-flavored syrup that layers the top of the cake. This peach cake recipe has all that going for it, plus a surprise cornmeal batter.
With a serving of freshly-made whipped cream, this peach cake recipe is just the kind of dessert you can eat all year round. It's perfect in the summer when peaches are at their best, but it also makes a nice break from apples and pears in the dead of winter with the help of frozen peaches.
Get the Peach Upside-Down Cornmeal Cake recipe
Want to read more from HuffPost Taste? Follow us on Twitter, Facebook, Pinterest and Tumblr.
Get more peach recipes!