John Unger was not the only one devastated when his dog Schoep passed away last month.
Hundreds of thousands of fans, who follow the pair through the Schoep and John Facebook page, mourned the sweet, arthritic dog from this viral photo when he finally succumbed to old age just weeks after his 20th birthday.
Story continues after photo.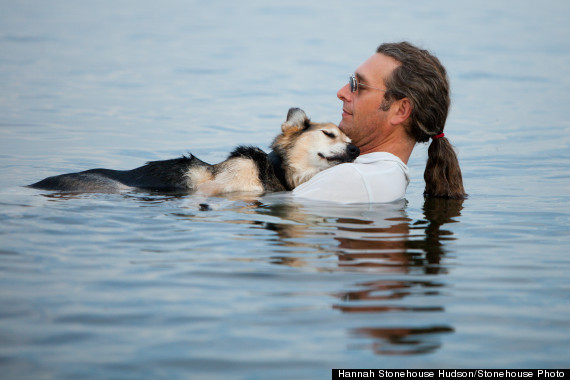 And those followers are ensuring that Schoep's memory stays alive.
One YouTube user, Jennifer Wallick, has put together a moving tribute to Schoep and Unger using photos from their Facebook page. She framed the video, entitled "To Dad With Love, Schoep," as a message from the dog to his owner, thanking him for the many years he spent caring for him.
Wallick does not appear to have a personal connection to Unger, but was simply touched by the pair's story like so many others.
"I do not want to intrude upon his life," Wallick commented on the video, "Maybe someday accidentally he will see it and I hope it brings him joy."
Unger's Facebook posts have understandably been infrequent since Schoep's passing, but last Sunday he took the time to thank the followers who have sent their love to him and helped him through the difficult time.
Countless messages of love pour in daily from fans who want Unger to know that he is not alone and Schoep is far from forgotten.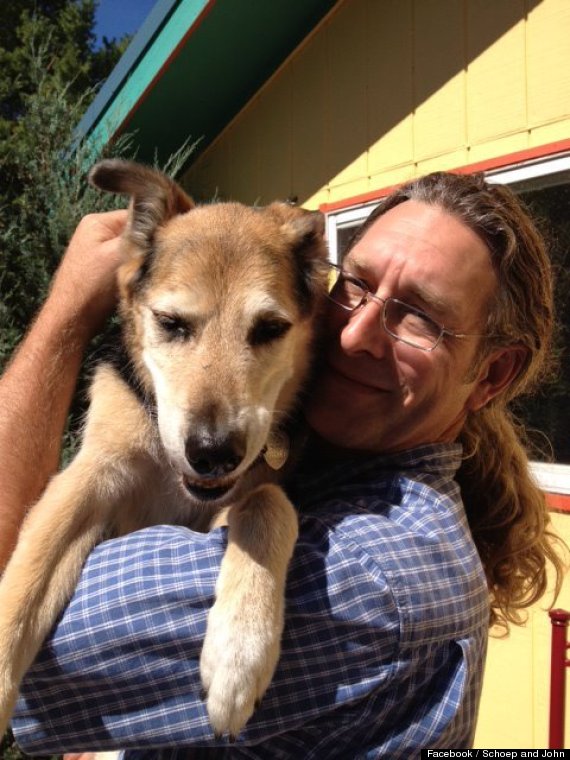 "John you and your angel Schoep have a special place in my heart and probably in millions of other hearts," Diana Graves wrote on Unger's Facebook page. "You have a very kind heart and you will miss your precious Schoep, but you have a lot of beautiful memories that will stay with you forever."
H/T: msnNOW