What's better than iced tea? Thai iced tea. What's better than Thai iced tea? A Thai iced tea float with condensed milk ice cream.
The team at HonestlyYUM is at it again, turning out recipes that alternately make our stomachs growl and our brains say, "Why didn't we think of that?" This time, they've deconstructed and reconstructed Thai iced tea into an amazing summer treat. Says Todd Wagner, resident drink-mixer over at HonestlyYUM: "Silky, sweet condensed milk ice cream slowly melting its way down into an ice-cold and slightly bubbly bath of Thai tea. Yep, things just got real."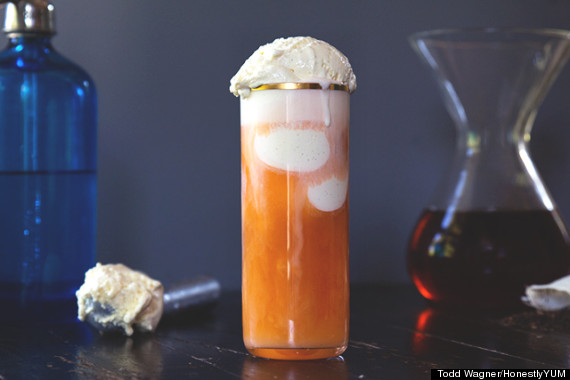 Isn't. That. Beautiful?
Slightly bubbly Thai iced tea, homemade condensed milk ice cream, just like the original but slightly more dessert-like. We can't think of any better way to wrap up a summer dinner party.
Get the Thai Iced Tea Float recipe and instructions from HonestlyYUM.
Want to read more from HuffPost Taste? Follow us on Twitter, Facebook, Pinterest and Tumblr.