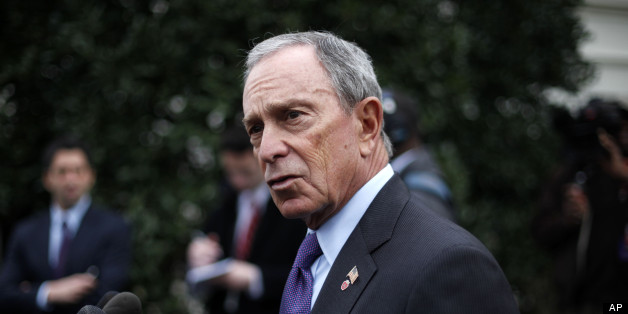 New York City students may soon be able to use their cell phones in school, as a majority of the New York City mayoral candidates recently vowed to end Mayor Michael Bloomberg's cell phone ban inside public schools.
In a forum on the future of technology Friday, most mayoral candidates -- including City Council Speaker Christine Quinn, former City Comptroller William Thompson, City Comptroller John Liu, Public Advocate Bill de Blasio, former Bronx Borough President Adolfo Carrion Jr. and former Council Member Sal Albanese -- all said they wanted to reverse the policy.
During the "Start Up City" forum, which was organized by Manhattan Borough President Scott M. Stringer and moderated by Buzzfeed Editor Ben Smith, candidates were asked if they would support lifting the ban.
"I mean you don't want it on in the classroom and distracting from education and what's going on there," Thompson said, according to Capital New York. "But you want students to be able to bring their phones to school. It's a safety issue."
Communication devices, such as beepers, were banned inside New York City classrooms during the late 1980s, according to CBS. The ban was not strictly implemented until 2006, when Bloomberg stepped up enforcement with surprise checks, the Wall Street Journal reports.
While parents have criticized the policy, Bloomberg has refused to drop the ban, saying cell phones provide unnecessary distractions in school and help facilitate cheating, CBS notes.
According to the New York Post notes, however, at least one mayoral candidate agrees with Bloomberg's cell phone ban.
"Whether its cyberbullying or 'Angry Birds,' students have enough distractions and teachers have enough challenges in the classroom," George McDonald said, according to the Post.
After the panel, de Blasio asked reporters "How on Earth are parents going to monitor" and "keep on top of their kids if their kids don't have cell phones?" according to Capital New York. He stated that Bloomberg was ignoring "parent rights," according to the outlet.
What do you think of the cell phone ban? Let us know below.