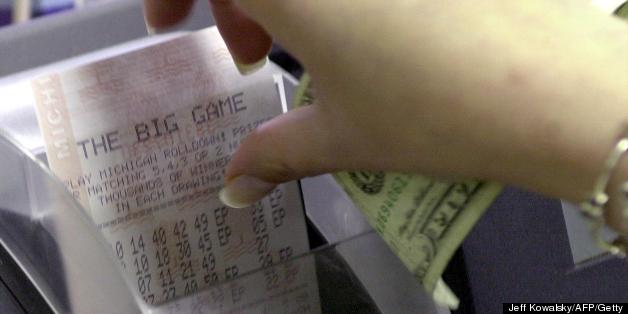 The Michigan Lottery hopes to hit the jackpot with a new "iLottery" online lottery program, but the agency may need a little luck to get it launched. The plan, which would allow tickets and online games to be purchased through the internet, is facing pushback from some state lawmakers as they consider how to allocate next year's budget.
Gov. Rick Snyder's proposal, which totals more than $3 million, follows an opinion issued by the U.S. Department of Justice 16 months ago that allows state-sponsored internet gambling, but excludes sports betting, according to the Associated Press. The proposed iLottery would be available in various online formats including the web, mobile phone apps and tablets.
The lottery projects the venture could pull in roughly $8 million in funding for state education in the first year, expanding to an estimated $471 million over the next seven years, the news agency reports.
"This is part of the overall goal of having the Lottery continually evolving its product to meet the demands of its players, and continually adapting to the current technology to meet those needs," Kurt Weiss, a spokesman for Gov. Rick Snyder told WWJ Newsradio earlier this year.
However, the measure has already become a source of contention in the state legislature.
While the state House Appropriations Committee has put funding for the iLottery in the budget, MLive reports that the state Senate's committee has voted to pull funding and to prevent alternative funding strategies. Lawmakers in both the House and Senate have also sponsored bills to ban the practice.
State Sen. Rick Jones (R-Grand Ledge) introduced legislation prohibiting the online purchase and play of lottery games in the Senate. In a release he indicated concerns about home gambling addiction and abuse by young people.
"Gambling addiction is a serious problem, and allowing people to gamble online or from their cell phone can potentially ruin lives," he said in the release. "We could have cases where people gamble away their home without ever leaving it."
Based on an outline conceived in the Michigan Lottery's Request for Proposals (RFP) for the program, the iLottery would likely include responsible gaming standards like player spending limits and age verification.
The measure is also opposed by Michigan Attorney General Bill Schuette.
Last March, Illinois became the first state to sell lotto tickets through the internet. Illinois Lottery Superintendent Michael Jones told Crain's Detroit Business his state's program had 60,000 online registrants as of February 2013, but said it initially ran into problems with its user interface and had to be redesigned to better appeal to consumers.