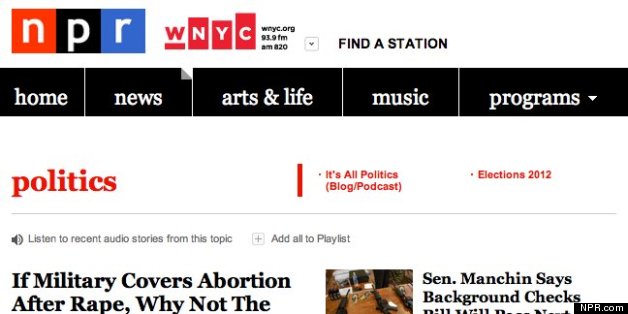 Charlie Mahtesian, who has served as Politico's national politics editor since 2008, is joining NPR's digital news team as politics editor.
Mahtesian will "oversee and coordinate online political coverage," according to a spokesperson.
"I'm delighted to join a news outlet that I've admired so long for its commitment to journalistic excellence and editorial innovation," Mahtesian told The Huffington Post in an email.
Mahtesian added that he was grateful to Politico co-founders John Harris and Jim VandeHei "for giving me such a big canvas to draw on and for the opportunity to work with so many talented reporters."
Mahtesian's decision to leave Politico once his contract was up, however, doesn't come as a surprise.
The Huffington Post reported last summer on tensions between the Mahtesian and some of Politico's top political reporters. Mahtesian, who shifted to focusing more on writing than editing over the past year, shuttered his Politico blog in late March.