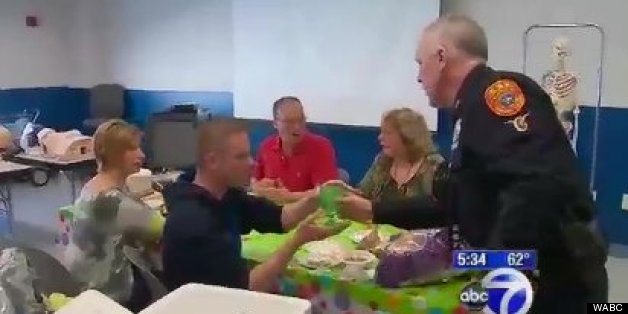 Imagine a cop as a bartender who hands out free drinks and urges you to get smashed with no legal consequences.
That scenario played out for real on Long Island recently. Suffolk County (N.Y.) Police got volunteers drunk to study them, WABC reported Wednesday.
"We really need the real live intoxicated people so we can do the standardized field sobriety testing in a real life atmosphere," Officer Charles Boyle told the station.
Cops are being extra vigilant for the upcoming boating season off Long Island after booze-cruising last year resulted in several incidents, WABC said.
Check out the segment above and visit WABC for more on how the drinkers reacted.
Last summer a Dix Hills, N.Y., man died after a drunken speedboat operator slammed into his fishing boat. His body was recovered nine hours later by Suffolk County Police divers.
During that deadly season on Long Island waters, three children also drowned when a powerboat capsized near Oyster Bay, prompting Suffolk County lawmakers to pass a law mandating that boaters complete a safety course by the start of the 2014 boating season, the West Islip Patch wrote.