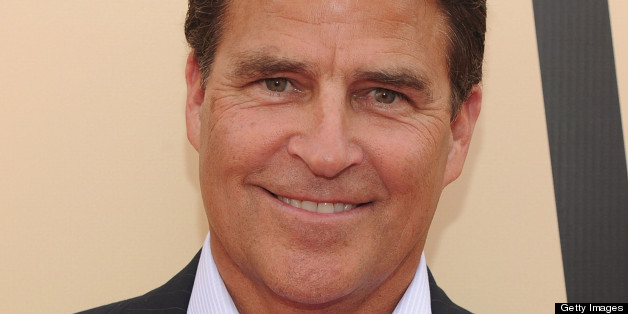 Matt Weiner seems to be more into risk-taking than ever this season: Ted McGinley was on "Mad Men" last night.
The man known as "the patron saint of shark-jumping" -- he appeared on several shows including "Dynasty," "Sports Night," "Charlie Lawrence" and more shortly before their cancellation -- appeared on the Sunday, April 21 episode of the AMC drama as Mel, a writer on "To Have And To Hold," who wanted to swing with Don and Megan.
"Mad Men" viewers immediately took to Twitter to express their concern over McGinley's appearance ... though next season is said to be the show's last anyway.
Surest sign that #MadMen is on its way out? The appearance of Ted McGinley.

— Alex M. (@Leupp) April 22, 2013
It's obvious that #MadMen has reached the beginning of the end, because Ted McGinley showed up.

— Brad Trechak (@trechak) April 22, 2013
So is Mad Med cursed now that Ted McGinley has been on it?

— threeze (@threeze) April 22, 2013
As much as McGinley -- also know for his roles "Married ... With Children," "Happy Days" and "The Love Boat" -- tries to have a sense of humor about his "shark-jumping" reputation, he can't help being a little hurt by it.
In 2012, McGinley told A.V. Club, "I worked seven and a half seasons on 'Married ... With Children,' four on 'Happy Days,' and probably three, three and a half on 'Love Boat.' I didn't just show up and then ... I like to think I helped extend the life of the shows, and that I actually helped add to the show. And I don't really appreciate being the one you can blame for it, because it's actually not the case."
McGinley's been fielding questions about being the unofficial "jump the shark" spokesman for a decade. "It is true in Hollywood, that every show eventually goes off the air, and no single actor -- unless he's a big star -- can make or break a show. The scripts, the time slot, and the competition all make the real difference," he said in a 2004 interview with Dateline.
"Mad Men" airs on Sundays at 10 p.m. ET on AMC.