NYC-ARTS gave Jake Silbermann free editorial rein to curate his own list of the best cultural events and art in New York City, the actor's hometown. Here he offers what he calls his "culture mixtape."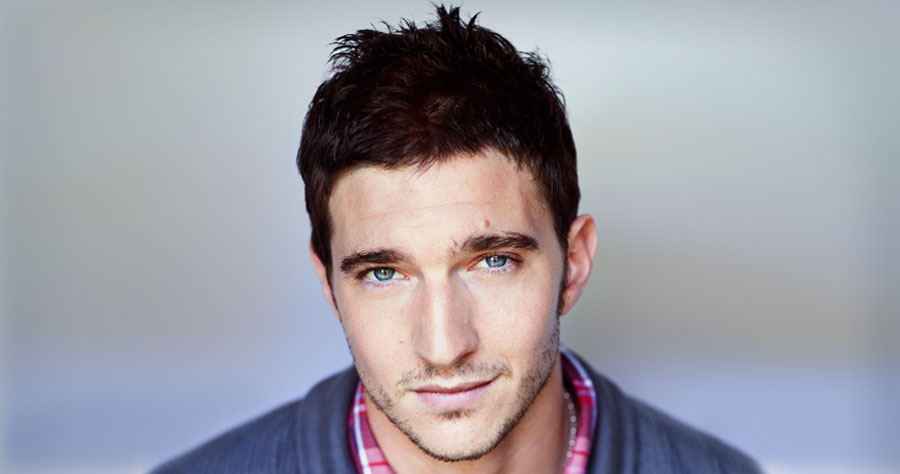 I grew up on the Upper West Side, with my earliest memories coming into focus around 1987 - the pre-Giuliani subway graffiti etched in my mind. The graffiti eventually spilled to the streets, evolving to become the artform of the time. It was impossible to ignore it - and the culture that came along with it - its music, its fashion.
My parents were involved in the arts and it's hard to imagine a time when the arts and culture of the city weren't a part of my life in some way. My mother took me to theater shows and museums regularly. They seemed to be on her list of errands.
Most cities have one particular claim to fame that sums up its identity, whereas New York feels as though it has everything - a microcosm of the world connected intricately to the point that if you removed one element it would cease to be the same place. Being asked to write this list reminds me how integrated the arts are with daily life in this city. To focus on one facet denies justice to all the others that comprise what a day and night in New York has to offer, which is why I'm mixing it up.
1). Since it's spring, I have to start off with the season-specific orchid collection at the Brooklyn Botanical Garden, which I visited for the first time two years ago, revisited last year and intend on making an official tradition this year. The loving design of the park and the colors of the flowers give the impression of stepping into another world - a borrowed emperor's garden. My first visit overlapped with the Japanese Sakura Matsuri Cherry Blossom Festival, which made it a little crazy, but fun.  Neon haired harajuku boys and girls look nice next to orchids and cherry blossoms.
2). The Prospect Park Bandshell is probably my favorite music venue within the city limits. There are good food options, the bar is easily accessible and it's a good size that allows for listeners to sit directly in front of the band, as I attempt to do, or lounge further back on the grass that slopes up overlooking the stage. There are many venues cultivating new talent in the Lower East Side, such as Arlene's Grocery, The Living Room and Cake Shop, which are great, but what makes the Bandshell special is simply that everyone is just thrilled to be outside in a beautiful park listening to good music.
3). I take a trip down memory lane every time I visit the Milstein Hall of Ocean Life at the American Museum of Natural History. Even before the completed renovations in 2003, I found this large room to be incredibly peaceful. The hall inspires quiet awe from its visitors. A 94-foot-long, life-size replica of a blue whale greets visitors as they enter the enormous room, which is a calming spectrum of blue. On each side are detailed dioramas that portray grizzly scenes of oceanic fish and mammals. My favorite as a child was the giant squid half-wrapped around and inside the jaws of a sperm whale. The museum has literally thousands of dioramas, but those in the Milstein Hall have a tendency to suck you in. I don't think I'm alone in my affinity for this room, as the museum has just opened its new exhibition Whales: Giants of the Deep.
4). Another nostalgic location for me is the Metropolitan Museum of Art. As a New York City student, I would get to go to the Met for art history class, where I would sketch an Ancient Greek kouros statue or bust of Nefertiti. It was at this museum that art first reached me on a deeper level. I wandered into the Impressionist exhibit, and though I can't recall which specific piece touched me, something happened when I entered this wing. Right now the museum is displaying Impressionism, Fashion and Modernity through May 27.
5). There is a host of great independent theaters in the city dedicated to showing independent and foreign films, but I'm especially drawn to Sunshine Cinema. It's my favorite probably because it's the least pretentious. It caters to its downtown audience with a midnight series that has included Reservoir Dogs, The Fifth Element, Alien, The Warriors, The Room and True Romance. Sunshine screens these movies the way they were meant to be seen and heard: on big screens with beautiful prints and multiplex quality sound. I saw a remastered Blade Runner there six years ago that I'll never forget.
6). I grew up on 80th Street and West End Avenue, so Riverside Park was my backyard. Without getting into the debate of Upper East Side versus Upper West Side, I'll just say it's hard to beat watching the sun set over the Hudson River. I took my first high school date to the West 79th Street Boat Basin Cafe, pushed my fake ID confidently at the bartender and enjoyed several cocktails as the sun dipped behind New Jersey. The cafe is much nicer these days and definitely worth a visit at dusk, or anytime really. Get in your culture fix while the sun's still out at the nearby Model to Monument exhibit in the south of the park.
7). The Museum of Modern Art always has fun exhibits that have a way of staying with you long after you leave the museum. It can get crowded on the weekends but there is a natural flow and connection from floor to floor so even when it's busy, you never quite stop moving. The Abstract Expressionism exhibition is impressive, with iconic, landscape-changing paintings on every wall. There were already many reasons to visit MoMA, and now one more since Edvard Munch's The Scream will be on view through the spring.
8). The greatest, most compelling film or play strives to have as many interesting moments as your average sporting event. Someone of note once said that, and if they didn't, they should have. Every year, Madison Square Garden is home to world-class concerts (I saw Passion Pit and Fleetwood Mac there this year) but since I am a Knicks fan, I have included MSG simply for housing one of the most dramatic, heartbreaking teams in the sport.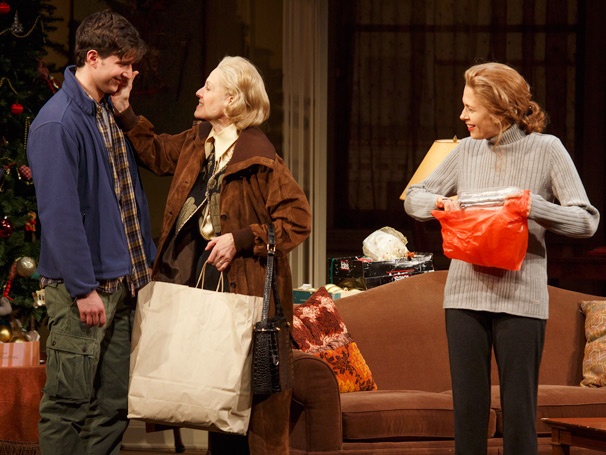 9). Over the years the Manhattan Theatre Club has produced fantastic, daring plays at the Friedman Theatre. Recently it has been home to exceptional productions of "Wit", "Master Class", "Venus in Fur" and "The Other Place." It's currently running the new Richard Greenberg play "The Assembled Parties" starring Judith Light, Jessica Hecht and Jeremy Shamos. I also happen to be making my Broadway debut in it. The play is on my list not only because it's great, but also for the reason that I'll now have the fondest memories every time I pass this theater.
10). Every theater company has some clunkers now and then...except I just can't remember seeing any at the Public Theater. This wonderful downtown venue continuously mixes Shakespeare with relevant new plays. I don't normally go crazy for musicals, but I think I'll make it to David Byrne and Fatboy Slim's Here Lies Love, about Filipina First Lady Imelda Marcos' rise to power and descent into infamy as well as her obsession with shoes. The fact that this production isn't surprising for The Public is what makes them so great.
Jake Silbermann will be performing on Broadway in "The Assembled Parties," premiering April 17 at the Samuel J. Friedman Theatre.