The artwork owned by the late renowned psychologist Mona Ackerman is headed to the bidding block in a series of upcoming notable sales at Christie's in New York.
The popular New York-based columnist blogged for The Huffington Post and was an avid fine arts collector, amassing impressive works by Pablo Picasso, Jean Arp, Egon Schiele and more before her death last year. Her collection will part of the auction house's Impressionist & Modern Art evening sale next month, showcasing the treasures of the teacher, mental health professional and dedicated patron of the arts.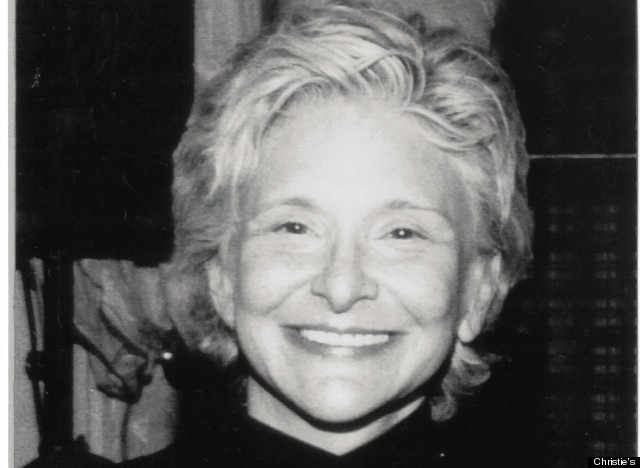 The collection is a sprawling survey of pieces spanning from the antiquities to modernity, representing sculpture, painting, works on paper, furniture and decorative arts. Picasso's "Mandoline et portée de musique" stands out among the available items on view, with its nearly monochromatic palette of rich reds and browns, along with Egon Schiele's "Portrait of a Child (Anton Peschka, Jr.)" an iconic drawing that embodies the artist's knack for twisted, expressive lines.
"There are some collectors who are so disciplined in one particular area," Christie's Deputy Chairman, Paul Provost, said in a phone interview with The Huffington Post. "She was such an intelligent and intellectual woman, and there's a real diversity of works with an aesthetic unity to them."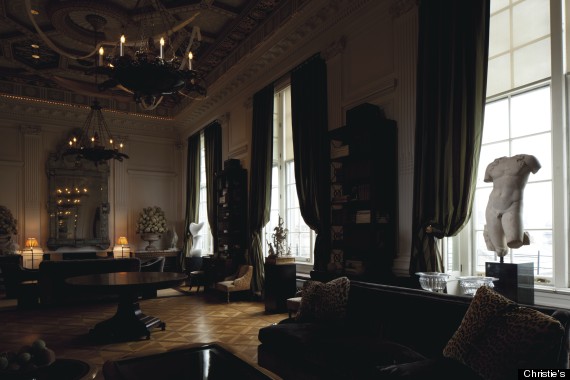 Provost explained that Dr. Ackerman worked closely with Peter Marino, an apartment designer, who helped to arrange the eclectic mix of masterpieces in her expansive New York City apartment. One particularly beautiful display included a figurative marble work by Jean Arp as well as a Roman marble torso of Apollo. Both sculptures were displayed in front of the ample apartment windows overlooking the Metropolitan Museum of Art; a subtle juxtaposition of Ackerman's far-reaching tastes.
"Arp has human forms in many ways, about the same size of this Roman torso from the 1st or 2nd A.D," said Provost. "There is a millenia separating them, yet they are harmonious as two beautiful marbles with tremendous symmetry and balance. A significant amount of thought went into this juxtaposition."
He added, "She was tremendously scholarly, active from a philanthropic perspective, a great mother and grandmother. She had a well-rounded life and collecting was part of it, which shows in the quality of the collection. Whether it was Picasso or Arp or a Roman torso, the works are extraordinary."
The collection will begin to go up for sale next month, starting with the Impressionist & Modern Art Evening Sale and Works On Paper Sale on May 8-9, the Antiquities sale on June 6, and The Connoisseur's Eye: Important European Decorative Arts and Sculpture sale on June 7, 2013.