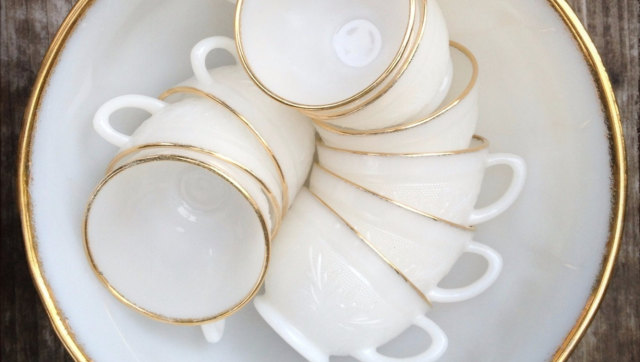 We have espoused our love for a good punch party before. Gathering a large group of your closest friends to enjoy a common beverage just feels like one of the best ways to celebrate anything. Maybe it's a birthday, maybe it's spring's arrival, or maybe you'll just be celebrating the purchase of your new punch bowl.
Oh, what's that? You don't have a huge, magnificently detailed vintage punch bowl? Don't worry about that, we just spent a few hours scouring Etsy for the perfect one! We found everything from milk glass to crystal, intricate to simple, Depression-era to mid-century in every price range. We're talking Oh My Goodness Affordable to Oh My Goodness Expensive here. What we're trying to tell you is that we want you to drink some punch with some friends soon. Like you needed another excuse to throw a party.
Want to read more from HuffPost Taste? Follow us on Twitter, Facebook, Pinterest and Tumblr.