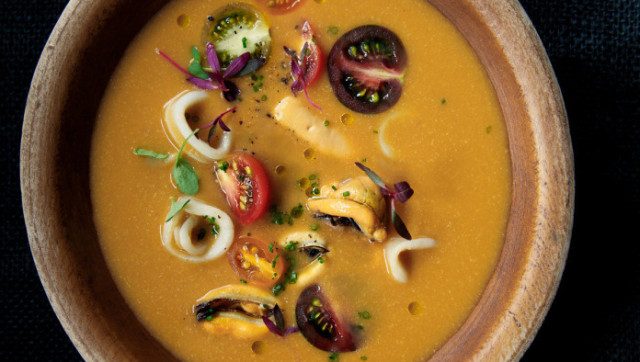 You don't have to live in New England to enjoy chowder. Not even close to it. You don't even have to be a seafood fan -- although that certainly doesn't hurt. It's not just about clam chowder. Chowder recipes come in a wide variety, and can include vegetables, chicken, and of course, seafood.
These creamy stews, thickened by crushed-up crackers or biscuits, make for an ideal hearty winter meal. They're warm, buttery and filling, and are a great excuse to eat the oyster crackers reserved for the occasion. Check out the 20 chowder recipes we've gathered to help you get through this cold weather, and you'll soon see that there's so much more to chowder than the New England or Manhattan recipes.
Want to read more from HuffPost Taste? Follow us on Twitter, Facebook, Pinterest and Tumblr.