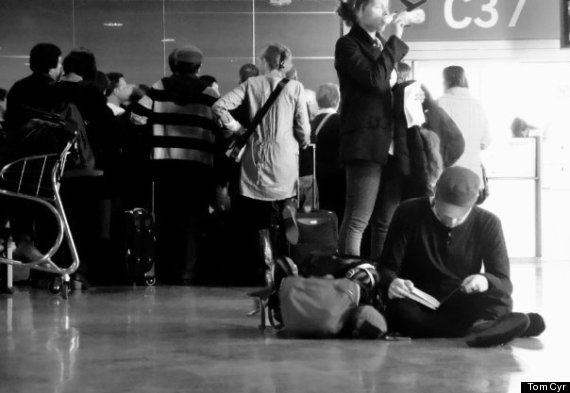 This week's Moment of Travel Zen comes to us from Tom Cyr on the floor of the Madrid airport reading past journal entries and letting the chaos pass him by. The photo was taken by a good friend of his, Chayla Wall, as they wait.
"For airplane rides. For buses and strangers, rucksacks and hoodies. For the hope in new. The joy in silence and the feeling of a new destination. The satisfaction in the final click of your rucksack. The buzz in your veins, the pulsing in your bones. For your momentary pause, the feeling of your head in the clouds. Temporary it may be, it is your wanderlust fulfillment and like a distant lover, it will always call you back."
Where have you traveled for a moment of zen? Email travel@huffingtonpost.com with your moment of travel zen.