This question originally appeared on Quora.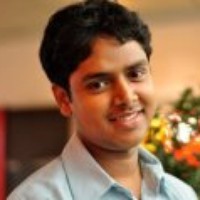 Answer by Shivram Subramanian, Developer at Hatch Labs

NO ONE IS BIGGER THAN THE TEAM
Jaap Stam. Roy Keane. Ruud Van Nistelrooy. Just some of the high profile stars (even United legends) that were shown the door just because they were detrimental to the club as a whole. Keane famously went on an MUTV interview and bashed the club's younger stars (Fletcher and O Shea were among them) as well as Rio Ferdinand, a star defender, for poor performances. Nistelrooy picked a fight with a young new signing (Cristiano Ronaldo) and also reacted to being benched for a big game by leaving the stadium. Fergie never tolerated a player who thought of himself as bigger than the club. Over twenty five years, he has built great team after great team on this principle and brought boatloads of success to Man United.
TAKE RESPONSIBILITY FOR THE TEAM
Fergie has always been one to take responsibility for the team's failure, or occasionally transfer the responsibility to the match officials. He never lets the team or the players down in the media. He defended Cantona after his scissor kick aimed at a fan, Keano's ridiculous tackle that almost broke Haland's leg, and Ronaldo when he was ridiculed by the whole of England after getting Rooney sent off at the 2006 World Cup.
THE HAIR DRYER
A term you instantly relate with Fergie. The hair-dryer is a raw bashing of all players involved in any poor performance, from the biggest stars to the youngest players. The way it was delivered, it served to inspire the players to work harder and play better and rarely, if ever, demoralized them. The hair-dryer was feared by the club's biggest stars, including Rooney and Ryan Giggs.
INSPIRING THROUGH WORDS
His half time team talks were not only known for the hair-dryer treatment - his choice of words always inspired the team to push as hard as they can towards the goal. Case in point: The 1999 European cup final. United went down to an early goal in the biggest game of the year. These were Fergie's words at half time.
"At the end of this game, the European Cup will be only six feet away from you, and you'll not even able to touch it if we lose. And for many of you, that will be the closest you will ever get. Don't you dare come back in here without giving your all"
United pulled off one of the greatest comebacks of all time, scoring two goals in injury time to win the treble.
SHOWING CONFIDENCE IN EVERY TEAM MEMBER
Before the 1995-96 season, three of United's biggest stars were sold to other clubs. The fans were waiting for a major signing, but it never came. United lost 3-1 on the opening day, and Fergie's lack of activity in the transfer market was torn apart by the critics, with pundit Alan Hansen remarking, "You can't win anything with kids." But it was in these kids that Fergie lay his trust - Scholes, Beckham, Butt, and the Neville brothers (fondly known as Fergie's Fledglings) went on to win the league and cup double that year. Fergie is known for constant squad rotation, which contributes to excellent team morale. His teams are always the right combination of young talent and experience, an environment that makes most youngsters stay at the club.
RESPECT PREDECESSORS AND SUPERIORS
Ferguson has always showed respect for the owners of the club, even though they are strongly criticized by the fans for putting the club's finances in a state of disarray. He always spoke of Sir Matt Busby, one of United's greatest managers, with the greatest admiration.
"I'm privileged to have followed Sir Matt because all you have to do is to try and maintain the standards that he set so many years ago."
BUILD GREAT RELATIONSHIPS
Fergie is known for having strong relationships with other premier league managers - he is known for sharing a bottle of wine with rival managers before matches at Old Trafford. On the 25th anniversary of his becoming United's manager, the tributes poured in from other top managers - Jose Mourinho said "I call him Boss because he is the boss of all managers." He maintains excellent relationships with players who have left the club and now play for/manage rival clubs, and he goes out of his way to repair any broken relationships (like what happened with David Beckham).
References
[1] www.redcafe.net
[2] http://www.managementtoday.co.uk...
[3] http://www.goal.com/en-india/new...
[4] http://bleacherreport.com/articl...
More questions on Football (Soccer):