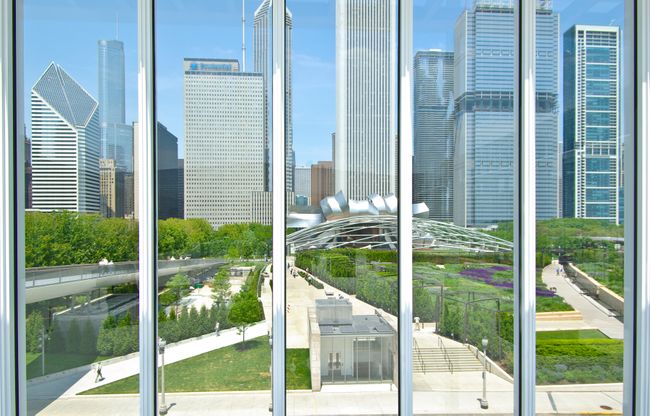 I had the opportunity to try out the new restaurant in the Modern Wing of the Art Institute, Terzo Piano. And, for what it's worth, I pronounce it an A-Plus. It has some delicious things on the menu, the price is extremely good for downtown Chicago and the location is without equal. The view from the Terrace (shown above) says it all. (Photographers out there -- I hope you are impressed with my perpendiculars!)
Book now -- it's a great deal and a huge pleasure. If you are a member of the Art Institute you get 10 percent off. If you are not, then why not? You should be. And you should also be a Subscriber and Donor to COT while you are in a sensible and generous mood.
Do please note the wonderful bridge into the Art Institute from Millennium Park, which you see on the left on this picture. And note that when you arrive it is at the reception desk for the restaurant!