While a little bizarre, this cityscape coffee table from CustomMade Artisan Scott Cawood Metal Artist is definitely unique and something we've never seen before -- so, we sort of love it!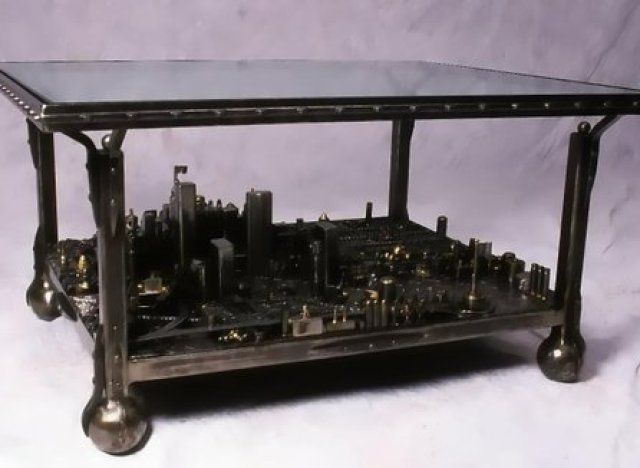 Photo by CustomMade Artisan Scott Cawood Metal Artist
Do you recognize the skyline? It's Baltimore -- just reconstructed from scrap steel, found steel and steel hardware all hand forged and welded together. We can't even imagine the hours spent meticulously measuring and adding parts to recreate this scene, which, take it from us if you've never been, is incredibly accurate. The coffee table provides a perfectly urban touch to any room and the dark metal would look great juxtaposed against a brightly colored fabric couch.
Want to see more? Visit CustomMade to browse for more of these amazing and unique works or check out these other creations in the slideshow below.