In an effort to rebound from her failed 72-day marriage to NBA player Kris Humphries, Kim Kardashian has had a makeover... sort of. The 30-year-old reality TV star tweeted a photo of her post-breakup hair on Monday night with the message: "I dyed my hair lighter yesterday! I'm loving it! New hair color = new beginnings for me. You like?"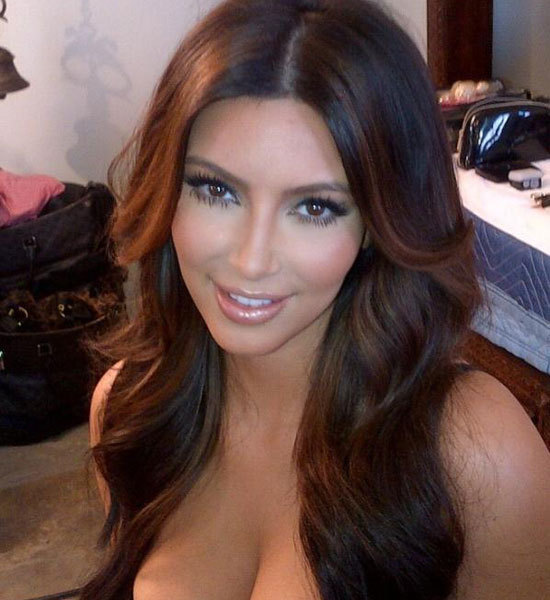 Kim Kardashian. Photo: Twitter
Well Kim, it took readjusting my computer screen's brightness level and hitting the zoom button five times for me to notice the chocolate shade, yet magnify your cleavage. A #NSFW hashtag would've been greatly appreciated. And while it is a much-needed departure from your jet-black hair, I think the clip-in bangs you debuted on New Year's Eve was more of a transformation.
See how Kim's look (read: hair extensions, bronzer and nude lip gloss) has evolved over the years in the slideshow below.
BEAUTY RELATED LINKS YOU MAY LOVE:

8 Simple Makeup Tricks For Flawless Skin - Allure

3 Hair Oils That Will Give You The Softest, Shiniest Hair - BellaSugar

Stella McCartney Launches A Fragrance To Satisfy Aesthetes And Nerds Alike - Refinery29

Kelly Osbourne Rocks Purple Ombre Hair - The Gloss

The Best Brows For Your Face Shape - Daily Makeover