Last week I had the pleasure of showing my hometown Democratic candidate for Congress around our humble City Council. I introduced her to the mayor and many of the aldermen, whom I admire personally and professionally.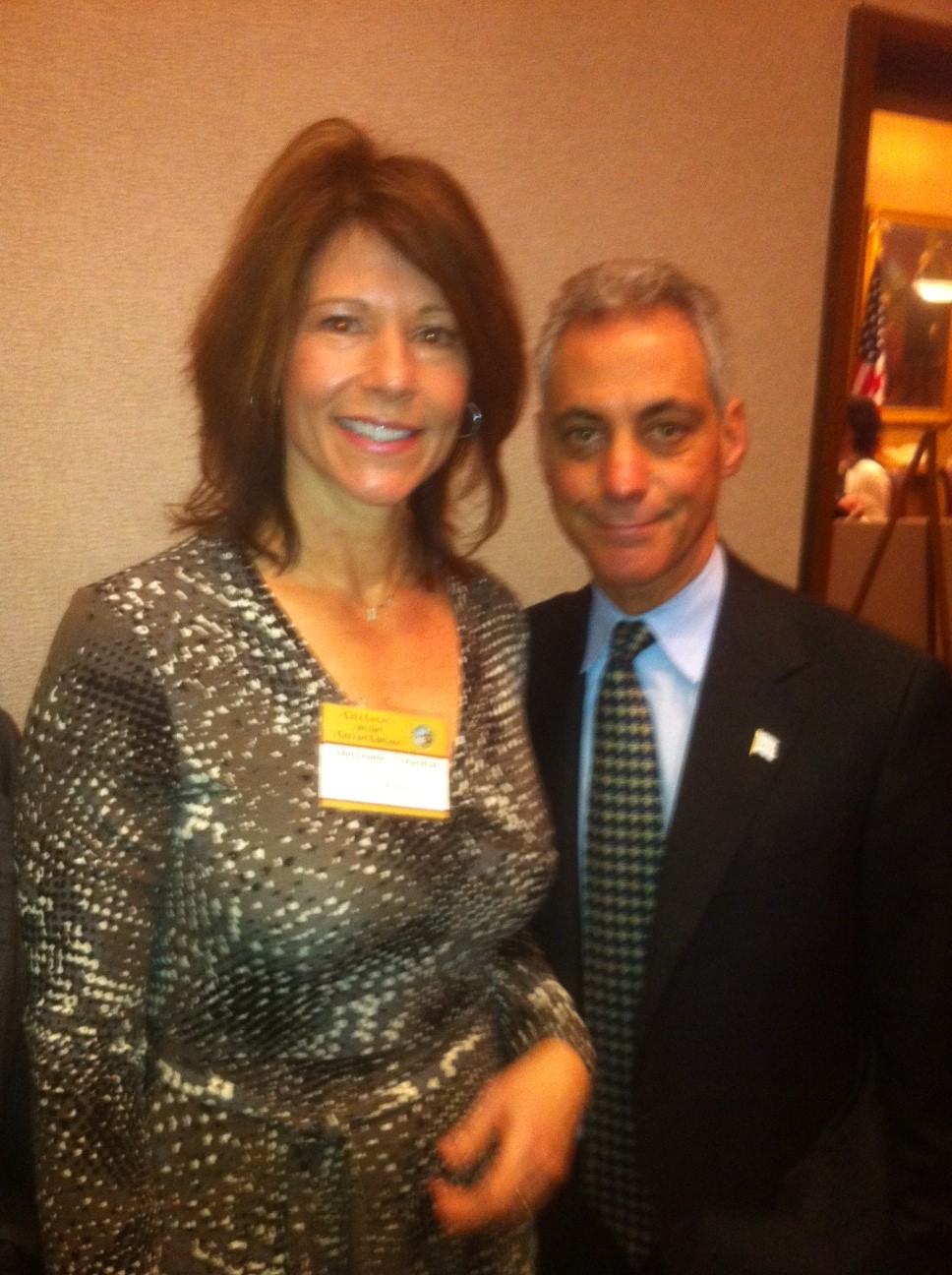 Cheri Bustos is running in a crowded Democratic Primary for IL-17, which covers a large piece of Western and Central Illinois, including Moline, where I grew up and my parents still live. I think Cheri has a great shot at the primary, as well as, the general election. She's intelligent, memorable and appealing. She's also an alderman (East Moline), which is, of course, a very compelling quality.
Cheri would be an exciting candidate in any election cycle, but the current state of affairs in Congress elevates her candidacy (and many others) to more than exciting; it makes it important.
Every election is significant but, without trying to invoke LBJ's famous innocent little girl getting evaporated in a nuclear bomb because of Goldwater, the stakes this time are higher than normal.

IL-17 is currently represented by Bobby Schilling who won the seat in the Tea Party wave of 2010. He claims to have been inspired to run by then-Candidate Obama's exchange with Joe the Plumber (remember that nonsense?). He openly admits that Glenn Beck is an influence and signed the ridiculous Beck's ridiculous 9-12 contract of principles and values.
Since the 2010 election Congress has become a joke. I actually feel a little sorry for John Boehner, who was so excited to become Speaker that he cried uncontrollable tears of joy on all the major networks. Boehner can't control his own party because these Tea Party representatives are rabid and unreasonable... Moral absolutists may make good politicians, but they clearly don't make good representatives.
As much as the Chicago City Council can sometimes seem indifferent, inefficient and unintelligent, the people in the United States Congress (especially the House) make all 50 Chicago Aldermen look like Rhodes Scholars. Congress has an all-time low approval rating of 11%, according to Gallup. I wonder who the 11% are.
The election of President Obama in 2008 was an incredible once-in-a-lifetime event. Of course, expectations were too high, but he's done a solid job with the opportunities he's had and his foreign policy achievements are stellar.
Obama deserves another four years and looking at the people in the running for the Republican nomination, he'll probably get it. Hopefully the election of 2012 will undo the mistakes of 2010. People like Cheri Bustos and Tammy Duckworth would be infinitely better representatives than unsophisticated ideologues like Bobby Schilling and Joe Walsh.