Love


The band Love, founded on the Sunset Strip in the mid-'60s, was one of the first multiracial American rock bands. Their music is beyond influential and relevant to this day. Members included eccentric lead singer/songwriter Arthur Lee, who had a dog named Self; songwriter/guitarist Bryan MacLean, who penned Love's biggest hit, "Alone Again Or"; guitarist Johnny Echols; Ken Forssi on bass; and Alban "Snoopy" Pfisterer on drums. The Doors even used to be their opening act at clubs like the famed Whisky in L.A. In 1966, as the bandmates got ready to perform on Dick Clark's American Bandstand, they were all fashioned in extremely tight pants, so the producers asked that they wear their guitars low to shield their "man packages." They did the exact opposite by shortening their guitar straps in rebellious rock 'n' roll glory. Download "Alone Again Or," from Love's 1967 release Forever Changes. It's a classic.
Buy: iTunes
Genre: Rock
Artist: Love
Song: Alone Again Or
Album: Forever Changes
Abigail Washburn


Singer and banjoist Abigail Washburn is "caught between two worlds": her passion for Chinese culture/language and her American roots. But her art is a two-lane highway merging into one. Washburn grew up in the Chicago area, later moving to D.C. and Minnesota. In the late '90s, she went to Shanghai to study law, eventually moving to Vermont, before settling in Nashville. Abigail Washburn & The Sparrow Quartet, produced by Bela Fleck of the critically acclaimed Flecktones, is extremely easy on the ears. The title "Kangding Qingge (Old Timey Dance Party)," sung in Chinese, is original with a hint of unusual. It has a stirring sweetness. The integrity of her voice inside this elegant, well-thought-out hillbilly Mandarin arrangement works beautifully. The musicianship is exceptional.
Buy: iTunes
Genre: Folk
Artist: Abigail Washburn
Song: Kangding Qingge (Old Timey Dance Party)
Album: Abigail Washburn & The Sparrow Quartet
Tour: Visit
The Acorn


The Acorn is a six-piece ensemble from Ottawa, Ontario, Canada. The band was founded in 2003 by Rolf Klausener, Jeff Debutte, T. Jeffrey Malecki, Howie Tsui, and Shaun Weadick, and keyboardist Keiko Devaux joined in 2006. Their waggish influences, according to their MySpace page: "genetics, high-school bullies, love, the periodic table, Oedipal complexes, sibling rivalry, prep school, hopes and dreams for the future, crippling dread, engrams, that first and special kiss, the inexorable march of time, the urge to reproduce with others of our own species..." The EP Tin Fist, released in '06, contains the title "Maplebees," which has one of those melodies that triggers bittersweet and long-forgotten memories.
Buy: iTunes
Genre: Folk/Alternative
Artist: The Acorn
Song: Maplebees
Album: Tin Fist
Esthero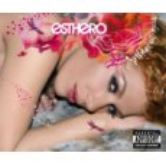 Esthero has a lot of a.k.a.'s: "Little Dukes Up, the Peach Cup Pink Pirate, Esthero Fairy, a.k.a. Lady Juicy Bootie, a.k.a. the Pink Perpetrator." Esthero is also Esther + hero (combining the line "If I am to be the hero, then I cannot fly from darkness" with the name of its speaker, Esther Greenwood of The Bell Jar). Esthero is the duo of singer/songwriter (real name) Jen-Bea Englishman and engineer/producer Doc (a.k.a. Martin McKinney). The band was formed in Toronto in the mid-nineties. Wikked Lil' Grrrls, released in 2005, contains a collaboration with Sean Lennon titled "Everyday Is a Holiday (With You)." It's got a smart melody, and it's a joyous, feel-good crystalline listen.
Buy: iTunes
Genre: Pop
Artist: Esthero
Song: Everyday Is a Holiday (With You)
Album: Wikked Lil' Grrrls
Figurines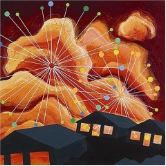 Figurines are a Danish group of five from Copenhagen, founded in the mid-nineties by Christian Hjelm (vocals, guitar), Claus S. Johansen (guitar, backing vocals), Jens Ramon (keys, backing vocals), Kristian Volden (drums), and Mads Kjaergaard (bass). The band has been paid by the Danish government to be "cultural ambassadors." The title "The Air We Breathe" is from Figurines' third album, When the Deer Wore Blue, released in 2007. The song is impossible not to like. Their harmonies are like a five-star hotel. Check in.
Buy: iTunes
Genre: Pop/Rock
Artist: Figurines
Song: The Air We Breathe
Album: When The Deer Wore Blue
Maria Doyle Kennedy


Singers always want to be actors, and actors always want to be singers. Maria Doyle Kennedy has done both and done them well. Best known as the first wife of Henry VIII in Showtime's The Tudors, this Dublin native started out in Alan Parker's 1991 film The Commitments. Mutter, German for "mother," is her fourth release. The track "Forty Days" has pop magic dust.
Buy: Amazon.com
Genre: Pop
Artist: Maria Doyle Kennedy
Song: Forty Days
Album: Mutter