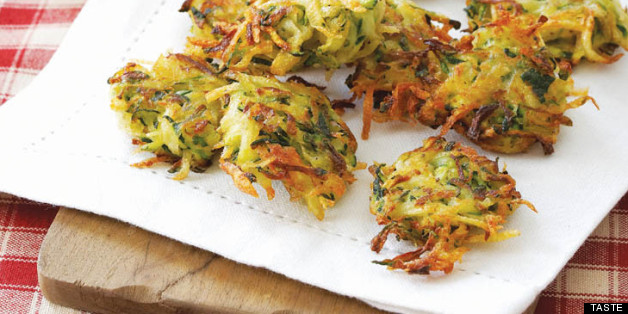 The arrival of summer almost always means fresh produce. Lots and lots of it. Sometimes, we dare say, almost too much. Which is why we need as many ways as possible to cook up summer favorites like zucchini. One of our favorite things to do with zucchini is to grate it and fry it into a crunchy, golden fritter. While this may not seem like a summer-type dish, you'll want to eat these every day of the year.
These zucchini fritters are simple to make -- just 15 minutes of prep work -- and only call for a handful of ingredients. When you're short on time, but loaded with zucchini, this is the only recipe you should be turning to.
Get more zucchini recipes.
Zucchini Recipes
Comments