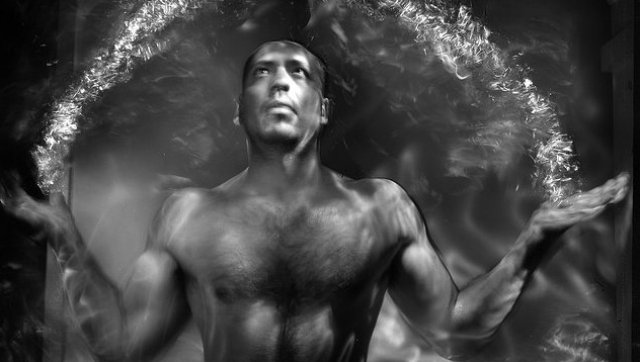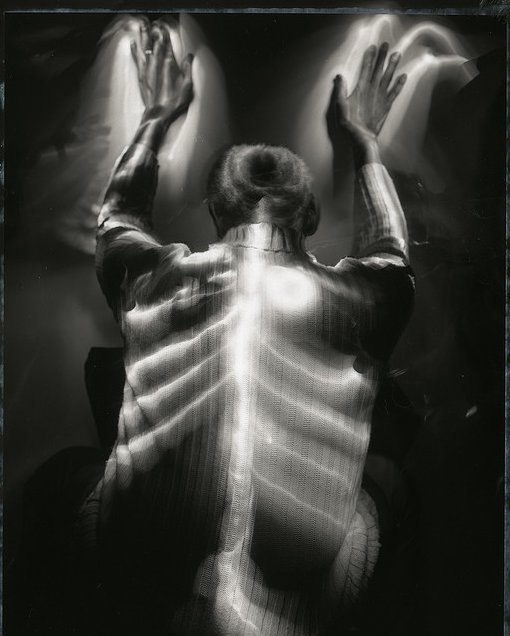 Courtesy Seeing With Photography
Soberats' sessions start in darkness, part of a century-old photography technique known as "light painting." The technique has been attempted by everyone from Man Ray to Motorola, but the Times details Soberats' particular way of following it: After feeling out her subjects' shape with her hands, she moves deliberately around them holding various light sources (e.g., "flashlights and Christmas lights"), all the while instructing her assistant when to open and close her camera shutter. Her movements determine the look of the image by directing the way the light hits her subjects. The results are otherworldly and often frightening.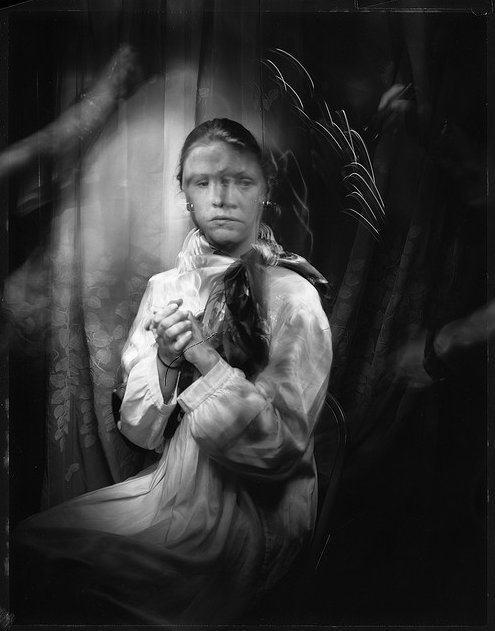 Courtesy Seeing With Photography
We've compiled some of Soberats' photographs in the slideshow below. Click through, and let us know what you think of this photographer's skill.
Seeing With Photography
Comments