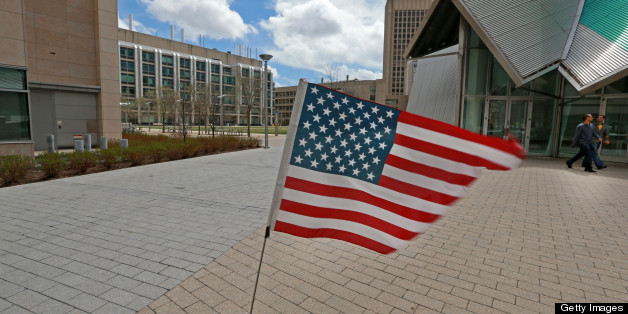 Sean Collier, the 26-year-old Massachusetts Institute of Technology police officer shot to death Thursday night on the Cambridge, Mass., campus, was memorialized online Friday as an outdoors lover.
As news of Collier's death spread, the Boston area was locked down while police mounted a massive hunt for one of two brothers they linked to the killing and to the Boston Marathon bombing. Unable to gather in person, many people in the MIT community took to the Internet to memorialize Collier.
MIT's homepage went dark as they dedicated it to their fallen officer: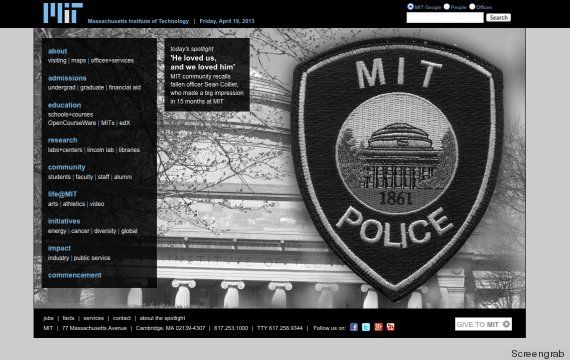 Here are some of the remembrances on the Sean Collier Memories Tumblr:
Students Remember Deceased MIT Officer: Sean Collier
People also shared their thoughts about Collier on Twitter:
WAKA Kickball, a Boston area kickball league, said on Facebook that Collier usually played with his team, Kickhopopotamus, on Sundays. "Our thoughts and prayers go out him, his family, friend[sic], teammates, and those who knew him."
203 Comments