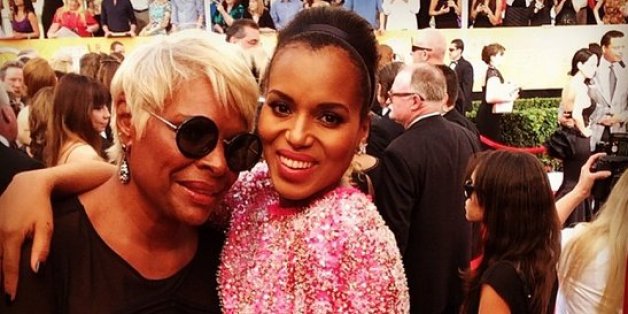 Squeezed in somewhere between the Golden Globes, the Oscars and the Grammys, our favorite celebrities are also honored at the oft forgotten SAG Awards. The event is low profile, but last night's (Jan. 18) red carpetlooked just as fun. Here are 8 Instagrams of the ceremony that will make you smile.
... Julia Louis-Dreyfus ...
... And Lupita Nyong'o admitting who they forgot to thank.
... And Tony Hale on the red carpet.
... And Ty Burrell and Eric Stonestreet with their statues after the show.
Comments