Pink showed off her incredible body while relaxing on the beach in Miami, Fla., today (Feb. 25).
The 33-year-old singer flaunted her six-pack abs in a striped bikini as she splashed in the water with her 20-month-old daughter, Willow, and husband, Carey Hart.
She told People in September: "I love to feel fit. I love to feel healthy. I wasn't in a race. I was really kind to myself because I was actually really impressed with the fact that I had just had a baby, like 'I made a human!'"
Check out Pink's insane bikini body below: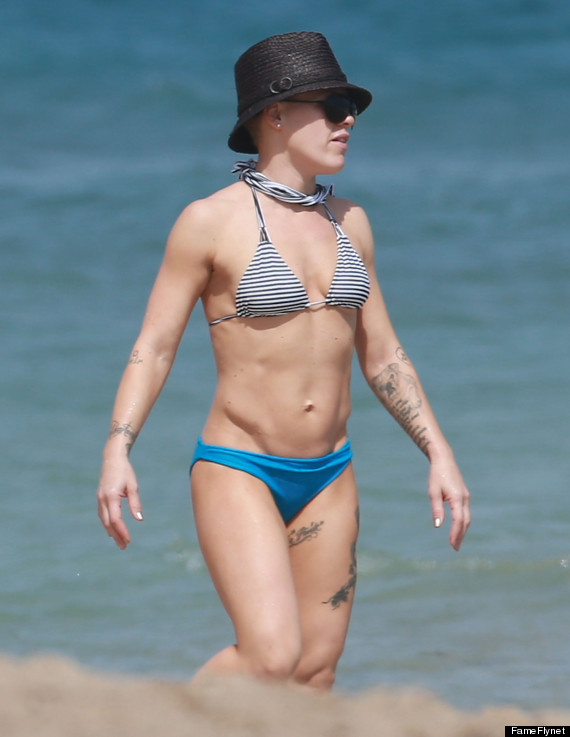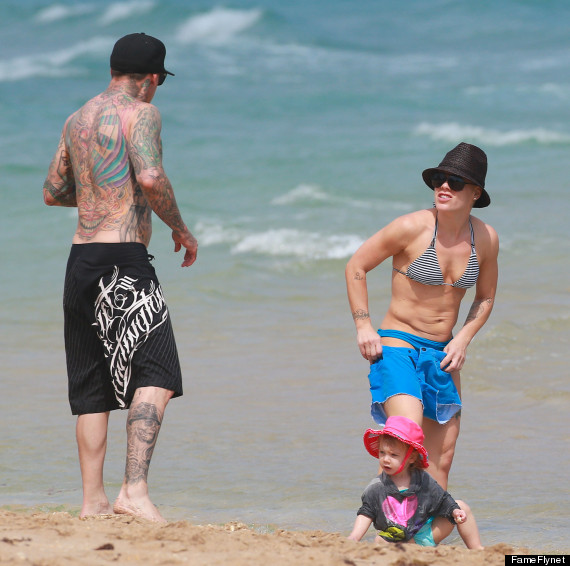 Comments