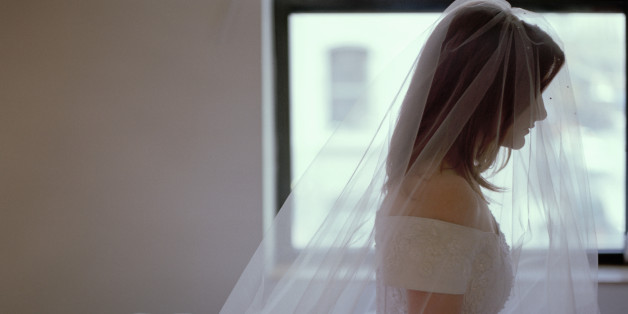 It's not unusual for engaged couples to experience cold feet as their wedding day approaches.
But if you and your spouse end up divorcing, it's all too easy to dwell on how your life might have been different had you listened to those pre-wedding jitters. "If I could go back and give myself advice the night before I got married", you might wonder," would I tell myself to listen to my gut?"
On Sunday night, our readers on Facebook shared with us the advice they would give themselves on the eve of their weddings. While some said they'd give their former selves the go-ahead ("Do it and have great kids," one said), others took a more cautionary approach ("Trust that gnawing feeling in your gut that this flawed," one reader wrote).
Scroll down to see what else they had to say.
"I know you think love is the 'secret sauce,' and you think that you are in love, but love is not enough, my dear."
"It's not going to be what you expect, but you will have two beautiful daughters from it and in the end you'll be a better person from your experiences."
"Make sure you feel that head-over-heels-in-love feeling in your gut. Do not settle for anything less."
"It will take a lot of work and it won't be easy; it takes much more than love. Do your best and even if it doesn't work out, appreciate all you learned from each other and know that your heart will eventually heal."
"How many red flags do you need to see before realizing you should not be marrying this guy?"
"Honestly, go for it. If you don't marry him, you'll spend forever with an idealized vision of him in your head. Marry him, realize who he really is and that he's not right for you, and don't have any regrets."
"Are you really happy? Or are you just taking what you think is the next logical step toward happiness? Logic is a notorious failure when it comes to the affairs of your heart. And if you ignore your heart, you will never find the happiness you know you crave."
"Trust that gnawing feeling in your gut that this is flawed. Don't cave to society's pressure to marry. You are about to settle for a man who will cheat on you, lie to you, refuse to work and what's more, his parents will support his actions all the way. Break it off. You will save yourself years of stress and grief. Have the maturity to leave."
112 Comments