One mother is worried this won't be good for a pre-teen's self-image.
The school's letter notes that Lily -- who is 5 feet 3 inches tall and weighs 124 pounds, according to the document -- has a body mass index (BMI) that places her in the 89.56 percentile for her age. This classifies her as an "at risk" student. The letter recommends that Grasso talk to Lily's pediatrician and visit the Centers for Disease Control and Prevention (CDC) website to learn about what BMI means for a developing child.
Lily Grasso was deemed "at risk" after a health screening. (Story continues below):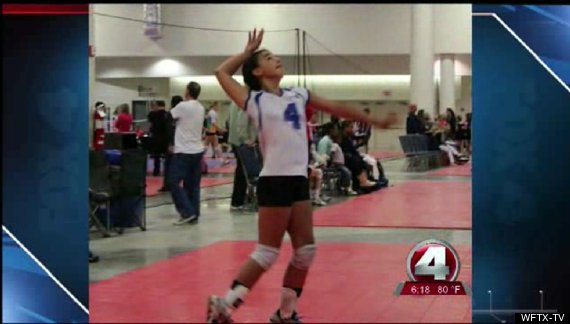 "School health screening programs provide valuable information to parents and help ensure that Florida's students are healthy and ready to learn," said Florida Department of Health spokesperson Sheri Hutchinson in an email to The Huffington Post. Hutchinson noted that parents may opt out of health screenings for their children.
1,359 Comments