Don't mess with Khloe Kardashian's little sister.
Kardashian jumped to Kendall Jenner's defense after the 18-year-old model took some heat on Twitter for baring her chest during Marc Jacobs' New York Fashion Week show. The teen walked braless down the runway in a sheer long-sleeved top and critics blasted her for the risque attire.
But Kardashian was having none of it.
She's too dope for you 2 understand! Yall would trade places with her in a second! The hate is real! Lol bye haters! #ModelLife #Simple
Oops I keep forgetting I'm supposed to be on my "don't sweat the small stuff" ish.... But I just can't pass up a good rant #SorryNotSorry
Its a fashion show. She doesn't choose! #Clueless "@Linds1184: were not hating Khol she needs to cover up she dnt need to dress like that."
Jenner made her big debut Thursday night (Feb. 13) at the Lexington Avenue Armory. She previously told Into the Gloss that she was "a little nervous" because it was her first runway show, but she had been practicing.
"I just recently turned 18, so this [Marc Jacobs show] is my big kick-off to start and grow my career," she said. "The New York fashion scene is crazy, madness, but I love the energy. I love everything about it -- like the hair and makeup today, it's incredible. I've never had my eyebrows bleached; I don't even look like myself!"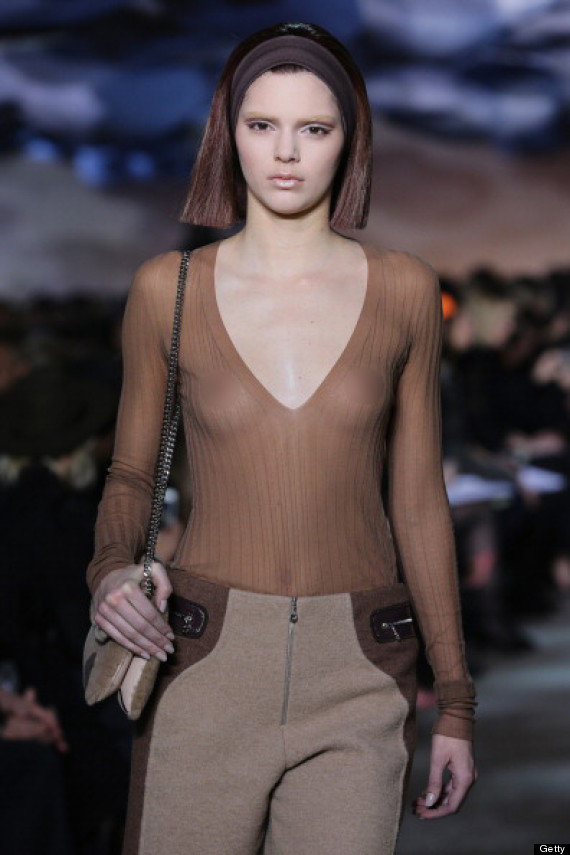 Comments