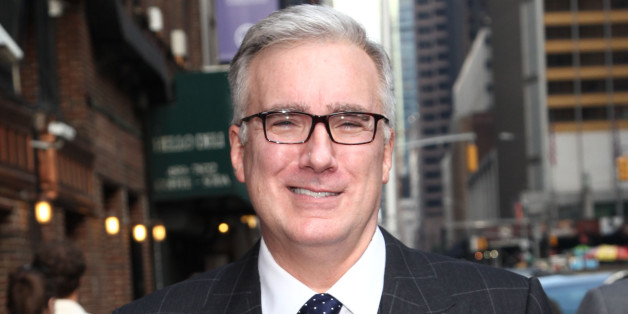 Let there be no confusion about Keith Olbermann's position on the Los Angeles Clippers following the release of an audio recording purportedly of team owner Donald Sterling making racist remarks.
The ESPN host thinks the Clippers players should refuse to play.
Olbermann made the statement in a series of tweets earlier this weekend, arguing the players are the only ones with the power to force the NBA to act. As such, says Olbermann, the players should "step up" and take action.
Simply put, time for #Clippers players to step up. Refuse to play till NBA moves against this racist jackass #Sterling. NBA can't defend him
.@LOLY2K Look, you want this fixed, or you want to wait for the owners to be enlightened? Fans, media, no power here. Players have it.
I'd prefer fans, media, owners, NBA to do something about #Sterling. We haven't. We've failed to. #Clippers players have the power.
Players' power has been forgotten thru disuse. After MLK killed MLB wouldn't postpone games. Players rebelled. Games postponed. #Sterling
If #Clippers actually refused to play, NBA would defer to them immediately. Can't be seen defending Sterling. Can't not deliver games to tv
No games would be cancelled, no fan would lose money, no player would be punished. For all the owners' power, no players = no game = no $
If you think a fan boycott would somehow help, can you think of any fan action that ever had any impact? Fans are fungible. #Clippers aren't
Forfeits mean refunding $ to TV RT @BigLoudMoore And you don't think the NBA would just declare the game a forfeit?
Comments