Now that's the Duchess we're used to seeing.
Dressed in her signature color blue, Kate looks radiant and appears to be having a great time as she makes her way into the opening of the ICAP Art Room in London.
Perhaps this means we'll get at least a few more moderately-priced dress sightings before her "royal makeover."
Now we just want to know, what's so funny, Kate?? Check out the video of her visit above and some photos below.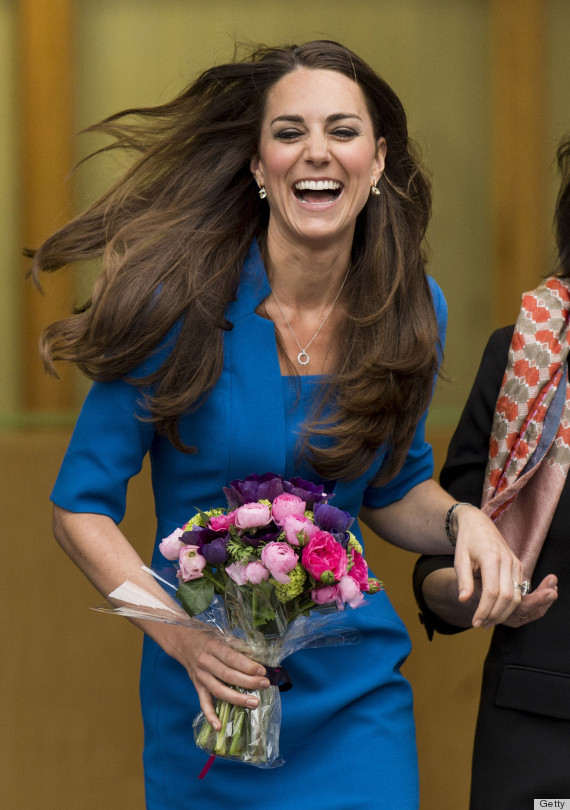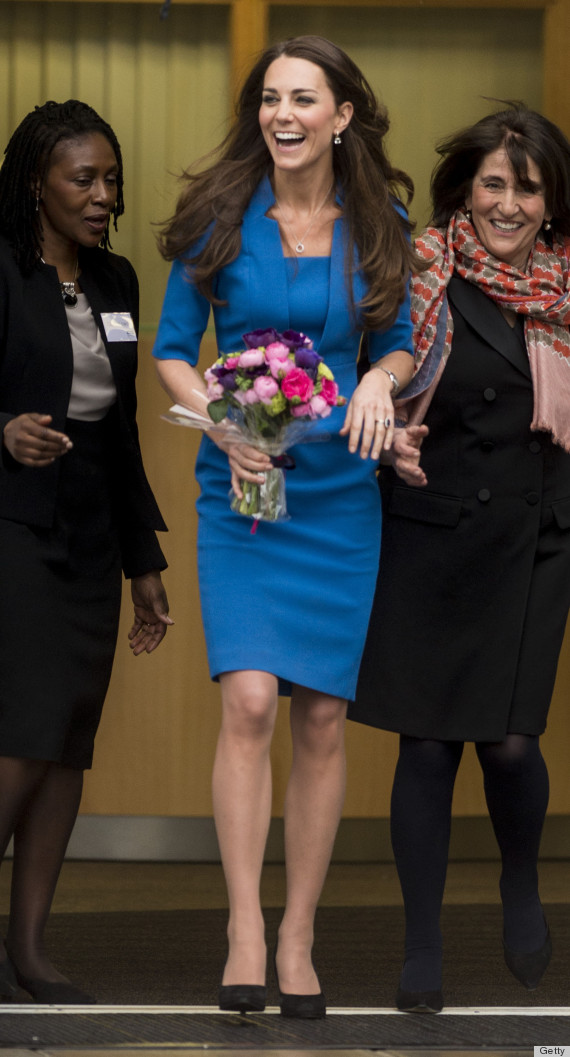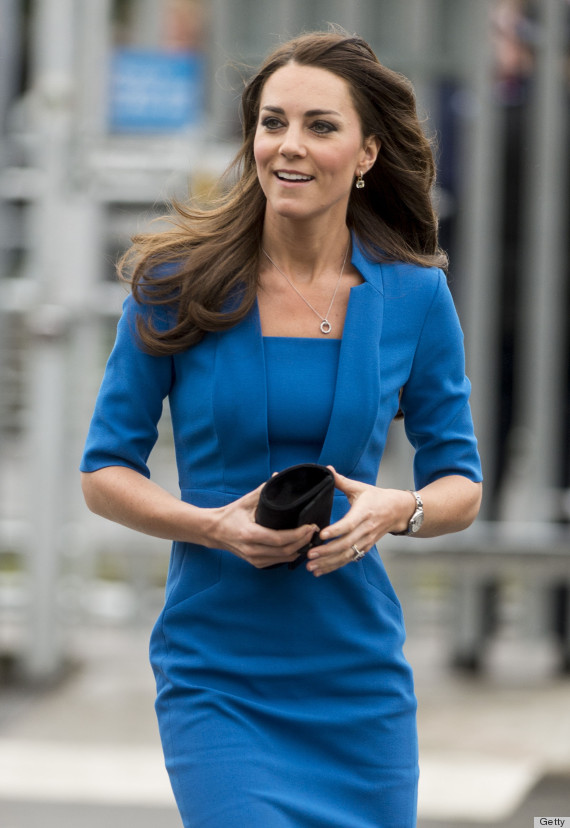 Perhaps this dress will become a repeat, too:
Kate Middleton's Fashion Repeats
Comments