The pregnant star, 32, was hospitalized yesterday (Dec. 3) due to complications from nausea, she confirmed on Twitter. Madison, who is very far along, posted a photo of herself hooked up to an IV, writing, "Almost seven months and morning sickness took hold! Glad to be otherwise OK, though."
Followers and fans reached out to the expectant mommy, who was appreciative of all the messages as she was cooped up in the emergency room.
Middleton was admitted to King Edward VII Hospital in Central London to receive treatment for Hyperemesis Gravidarium yesterday morning. Prince William has been by her side as she struggles with the illness, which affects between 0.03 to 1 percent of expectant mothers and brings on severe nausea, vomiting, weight loss, dehydration, lightheadedness and fainting.
We hope both of these moms-to-be get well soon.
See a photo of Holly in the hospital below: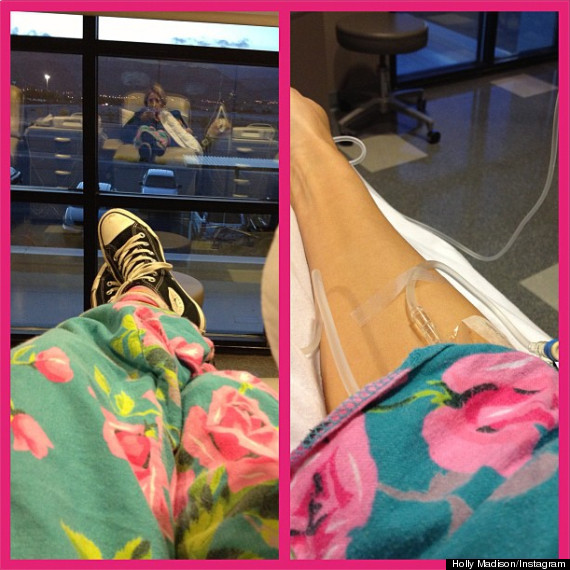 Comments