This is Atlanta Braves first baseman Freddie Freeman. Hey, Freddie.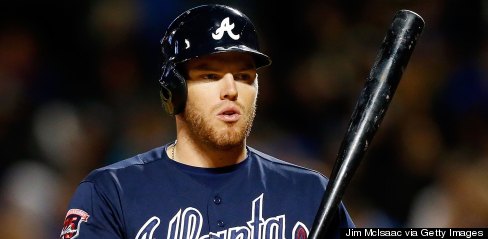 Here he is pulling out another one of his signature dance moves. It was so rad that it actually intimidated his dance partner, causing her to flee the dance floor in shame (or possibly fear).
Freddie Freeman: life of the damn party.
Comments