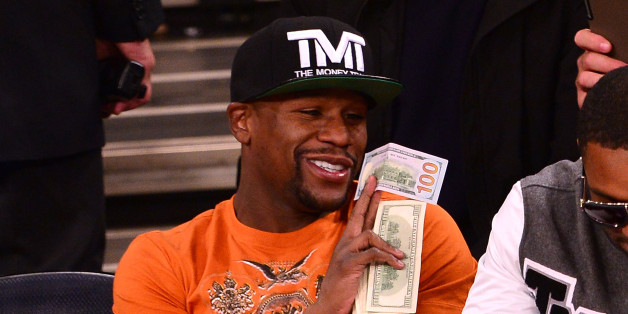 After No. 11 Oklahoma stunned No. 3 Alabama 45-31 in the Sugar Bowl, Mayweather tweeted a picture of his winning betting slip.
Mayweather's sweet Sugar Bowl payout came a day after he earned some green on Michigan State's triumph over Stanford in the Rose Bowl.
Money Michigan State wearing the Money Green. Rose Bowl Champions! I bet $50,000 to win $112,500 always bet on green! pic.twitter.com/c94UPPjuGI
As is always the case with Mayweather, the public can never be sure how many bets he has placed on any given game. The 36-year-old boxer regularly bets on college football and has made a habit of touting his winning tickets.
Comments