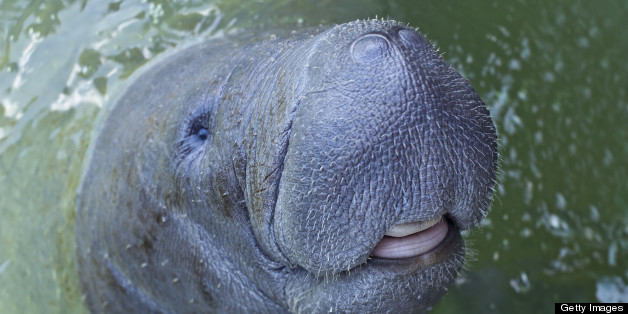 Florida's unusually warm winter has created a deadly situation for the state's beloved manatee population.
Those rescued early have a chance at surviving Red Tide but manatee rehabilitation centers are already full of sea cows recovering from human-related injuries from boat propellers and natural causes like cold stress.
The Save the Manatee Club, which former Florida Governor and U.S. Senator Bob Graham and singer/songwriter Jimmy Buffett established in 1981, is one organization trying to protect endangered manatees.
For $25, folks can adopt a manatee living at one of four Florida locations and get an adoption certificate with a full color photo and biography as well as a membership handbook and official Club newsletter.
Each manatee adoptee has a distinct personality: some are shy and like to sleep in while others are playfully mischievous, known for giving researchers little nudges and companionship.
Click below for a few of Florida manatees available for adoption through Save the Manatee Club; more are available on their web site. Also, you can watch manatees in their natural habitat on the Club's Blue Spring web cams.

Save the Manatee Club Adoptees
Comments